Depression and anxiety represent rapidly growing challenges in our society today, and mental health treatment and therapy vary for each individual. The daily struggles we face can sometimes become overwhelming, leading to emotional turmoil that hinders our ability to function. Mental health issues, such as depression and anxiety, can significantly impact our well-being, causing us to grapple with despair or worry.
When we retreat into our silent suffering, we may feel isolated in facing our mental health challenges. Retreats designed for depression and anxiety aim to address this by providing a safe, supportive environment for individuals to receive professional guidance and undergo personal growth, ultimately alleviating symptoms of the mood disorder.
For those seeking help with mental health disorders like depression or anxiety, various options are available. Many embark on their recovery journey through outpatient mental health services, such as consulting a psychiatrist or psychotherapist. Addressing the problem is the initial step toward mental wellness, and outpatient therapy might suffice for some.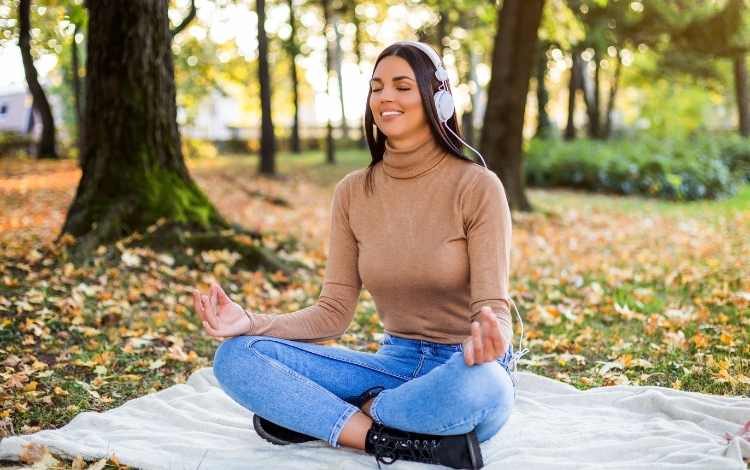 However, in certain cases, the symptoms of mental health conditions may worsen over time, posing serious implications for one's life, including isolation, heightened fear and worry, or even suicidal thoughts. When standard treatments like medication and outpatient therapy prove insufficient, exploring a wellness retreat becomes a viable option.
A retreat specialized in addressing depression and anxiety offers a more intensive approach compared to outpatient programs. The duration of the retreat can vary from a few days to a few weeks, depending on the individual's needs. The primary focus of a wellness retreat is to aid the individual in repairing the fractured connection between mind, body, and spirit.
These depressions can range from;
Major Depressive Disorder is a significant mood disorder that can exert a detrimental influence on various facets of life, impacting work, family relationships, and social interactions.
Postpartum Depression is a specific type of depression occurring during or after pregnancy, characterized by symptoms such as intense sadness, fatigue, and heightened anxiety.
Persistent Depressive Disorder, also known as dysthymia, involves prolonged feelings of depression with symptoms that fluctuate in severity over a minimum period of two years.
Seasonal Affective Disorder which is a form of depression manifesting during the winter months when the reduced daylight exposure can affect mood. This condition is characterized by a seasonal pattern, with symptoms improving in sunnier seasons.
So, are you looking for a mental health retreat for you or your loved one who may be going through depression or another mental health issue? We've compiled some of the ten best mental health retreats for you. Here they are;
1. Kripalu R&R Experience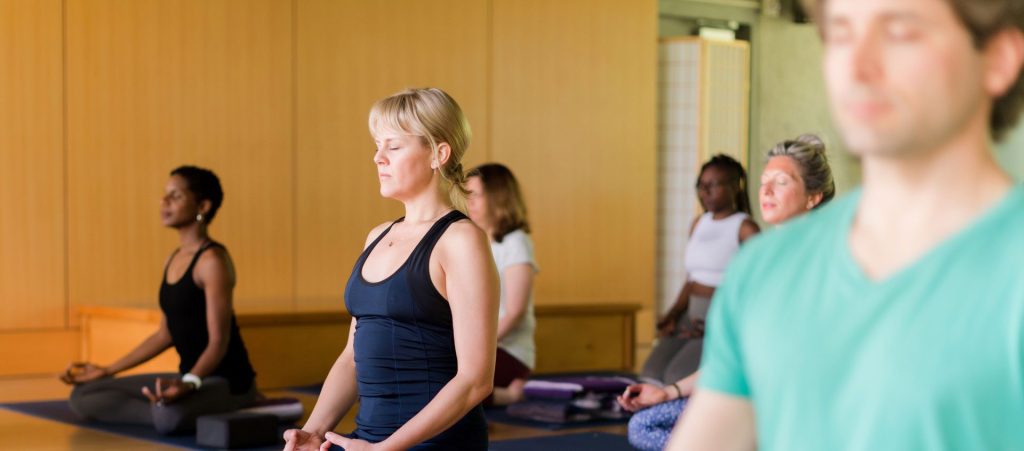 The Kripalu R&R Experience offers a unique and personalized retreat at the Kripalu Yoga Center and Ayurvedic Wellness Center, situated in a former monastery in Stockbridge, Massachusetts. The center exudes a relaxed and peaceful vibe, evident even through its website.
At Kripalu, the retreat is designed as a choose-your-own-adventure experience, allowing participants to tailor their schedules to suit their preferences. The center provides two types of yoga, and attendees can also engage in a variety of water activities, including art, community circles, sound healing, expressive dancing, and kayaking, taking advantage of Kripalu's private lakeside location. This diverse range of options offers a perfect opportunity for decompression in a serene environment.
As an additional highlight, the food at Kripalu receives high praise, adding to the overall positive experience of the retreat.
2. Onsite Retreat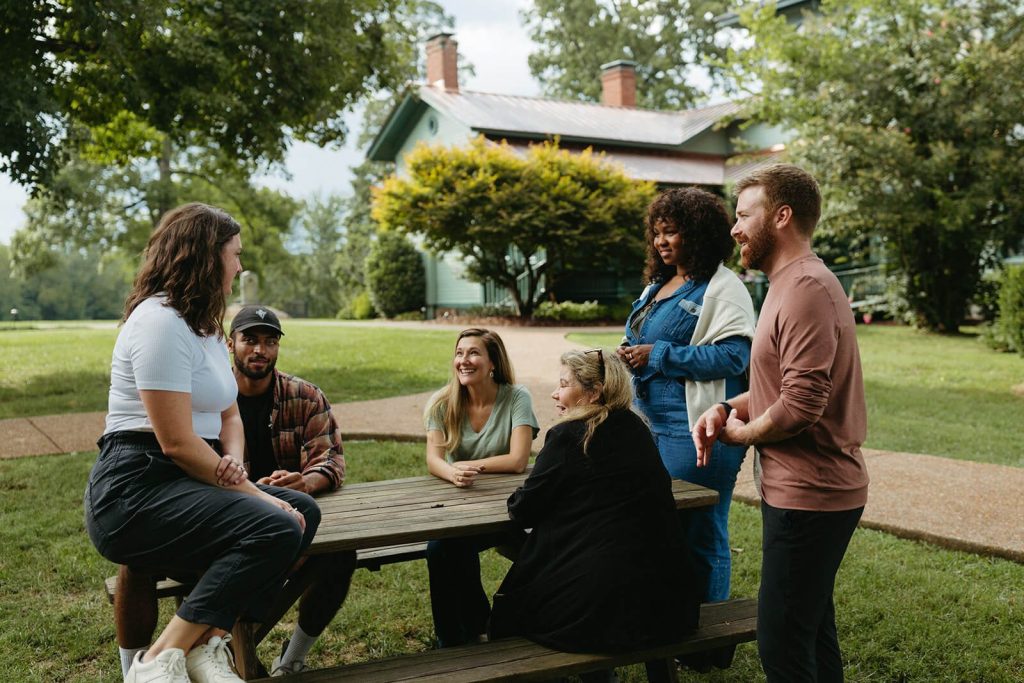 This place focuses on healing trauma. What sets Onsite apart is that it provides real clinical care alongside therapeutic therapy. So, you not only get to recharge physically but also receive legitimate mental health care for various issues. They offer short-term workshops, but if you're looking for a more extended stay, check out Milestones at Onsite for residential programs. From PTSD and co-dependency to depression and anxiety, these retreats aim to dive deep into your well-being.
Onsite also has intensive programs for groups and couples! Whether you're dealing with intimacy issues or need to tackle an anxious block, this place has got your back. It's a stellar choice for mental health retreats in the USA.
3. Golden Door Retreat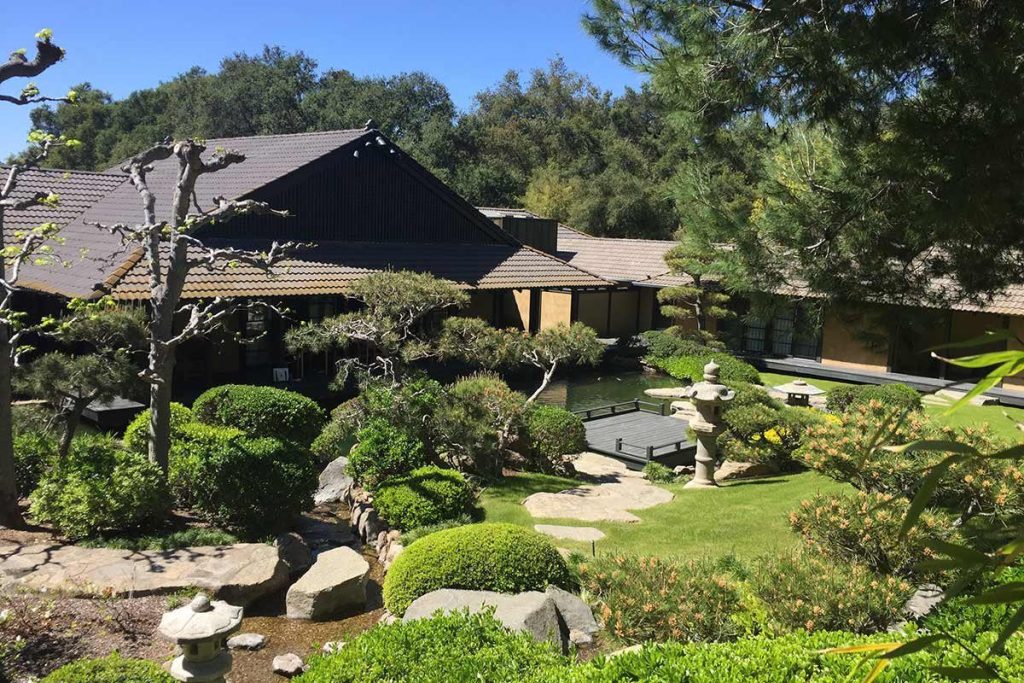 If you're all about leveling up and becoming the best version of yourself, Golden Door is a top pick among mental health retreats in the USA. On a regular retreat here, you're looking at 30 miles of private hiking, personal training sessions, heavenly massages, and a bunch of other cool stuff. And they've got 80-plus classes to choose from! It's like a luxury buffet for your body and mind, helping you recalibrate.
Golden Door isn't big on trauma healing, but it sure knows how to help you chill. With a focus on mindfulness, pain empowerment, and fitness classes that'll pump those endorphins, you're in for a treat. And they've got carefully crafted nutrition plan – because feeling fresh and fabulous is the name of the game.
A retreat here doesn't come cheap, but you get what you pay for. And that's why Golden Door is proudly one of the best mental health retreats in the USA.
4. The Bridge Recovery Center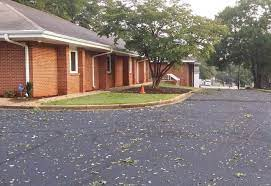 If you're dealing with persistent mental or physical challenges, The Bridge Recovery Center is the go-to spot. It's hailed as one of the top mental health retreats in the USA, operating in Utah since 2003.
This retreat stands out for its extended duration, running a full 3 weeks (and they throw in accommodation!). During your stay, they take a whole-person approach, guided by holistic healers to help you understand and address your issues. They've got a comprehensive lineup, including fitness training, massage therapy, and expert counseling – everything to help you reclaim your best self.
5. Carillon Miami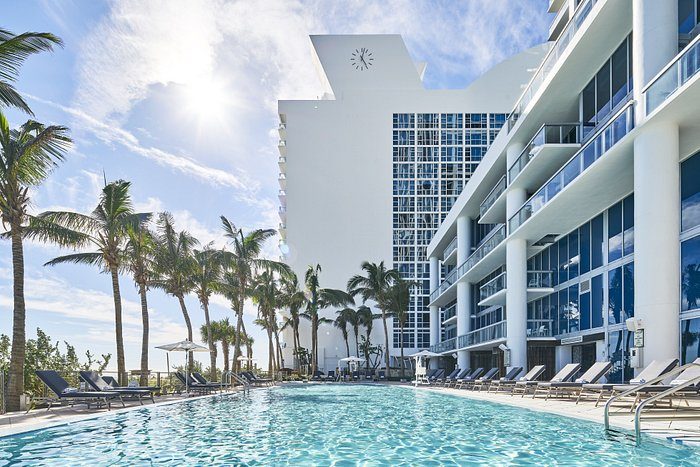 Looking for a touch of luxury? Look no further than this gem nestled in the heart of Miami Beach, geared towards giving guests a physical rejuvenation. They've got it all – facials, massages, personal training, and wellness experiences that'll leave you feeling pampered. This spot falls into the category of mental health retreats in the USA that focus more on the physical than the clinical.
If daily yoga, hydrotherapy, and breathtaking panoramic views are your jam, you've hit the jackpot right here. It's also an excellent pick for unwinding and distressing!
6. Mindful Self-Compassion Oregon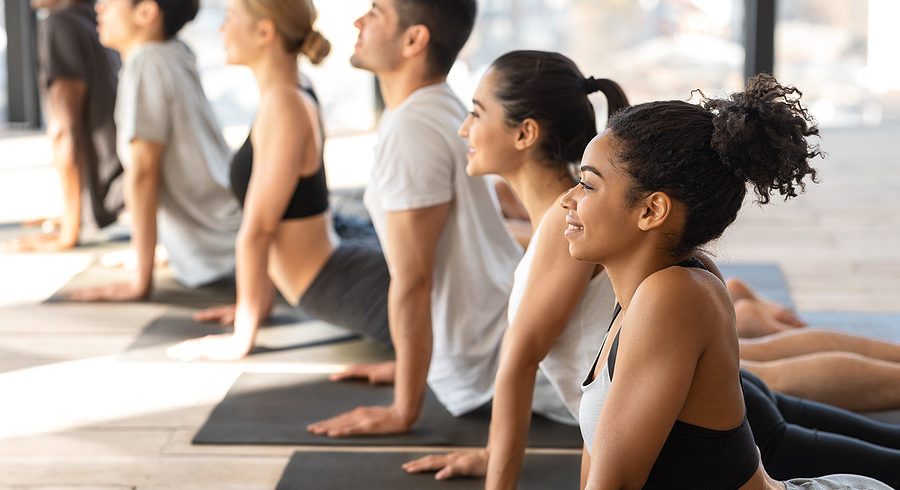 This retreat is all about embracing the principles of self-compassion laid out by Kristin Neff and Christopher Gerner. The goal? Helping you navigate life without carrying around unnecessary guilt. It goes beyond just teaching you to respond gracefully and kindly to tough situations; it empowers you to confidently say NO. Whether it's standing up to harmful behavior or steering clear of self-inflicted harm, you'll leave feeling revitalized.
Here you get daily immersion sessions, yoga, and meditation classes – all wrapped up with the bow of self-compassion principles. Your package includes not just these experiences but also all your meals and a cozy 2-night stay in lodge-style accommodation, adding an extra touch of luxury to the whole retreat.
7. Catskills Relax And Refresh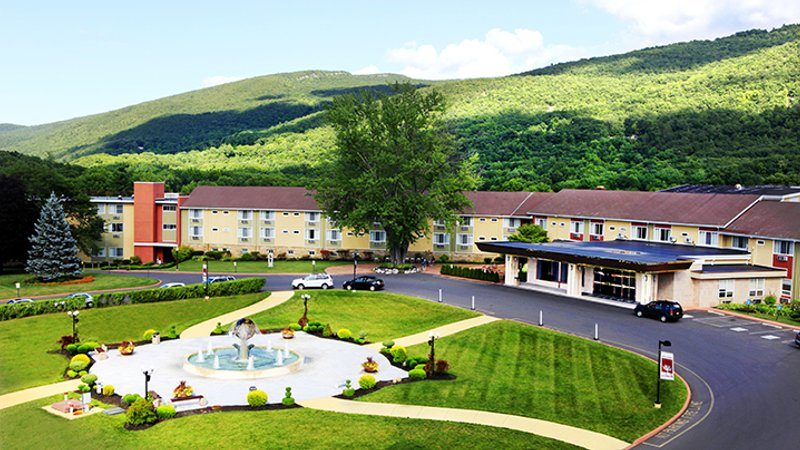 Tucked away in Ellenville, Upstate New York, this retreat unfolds over a cozy 3 days and 2 nights – and trust me, it's a short period packed with mental and physical rejuvenation! They've got it all – daily wellness classes, guided hikes, Ki-Energy stretching, Tai Chi, and Qigong. And here's the kicker – nature meditations at the Stairway to Heaven Waterfall. 
Worried about where you stand in the yoga and stress management game? They've got courses ranging from beginner to advanced, ensuring you're in your comfort zone and ready to soak it all in. This may not be the most budget-friendly option among mental health retreats in the USA, but the facilities are top-notch. 
8. 3-Day Holistic Retreat In Los Angeles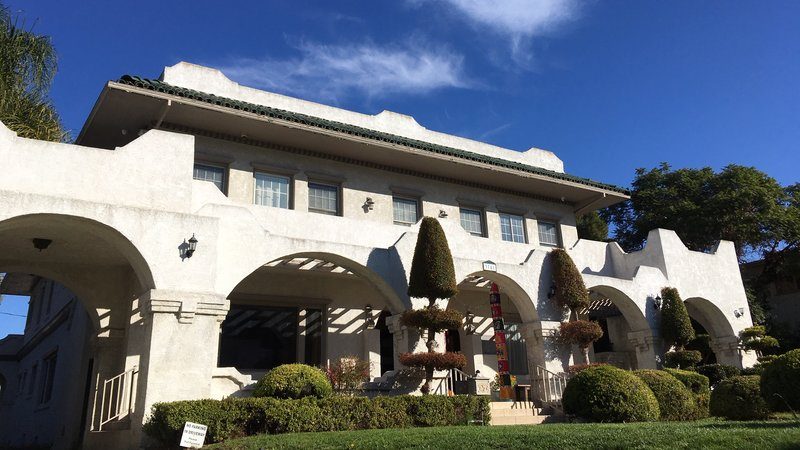 This yoga retreat proves to be an excellent choice for managing stress, aiming to alleviate various stressors encountered in daily life. Participants not only receive instruction on yogic techniques to enhance resilience and minimize daily stress but also have the opportunity to participate in chanting workshops.
As one of the mental health retreats available in the USA, it provides private accommodations and onsite vegetarian meals, eliminating concerns about catering and sleeping arrangements while facilitating stress relief. The retreat boasts essential amenities such as a dedicated yoga studio, a kitchen, a dining area, and a library for exploring asana movements.
What sets this retreat apart is its comprehensive approach, serving as a complete reset by addressing sleep and dietary patterns, encouraging regular exercise, and incorporating meditation. This particular mental health retreat in the USA holds multiple sessions throughout the year, each led by different instructors. Depending on your availability, you can join programs scheduled for April, July, December, or February.
9. Black Women Healing Retreats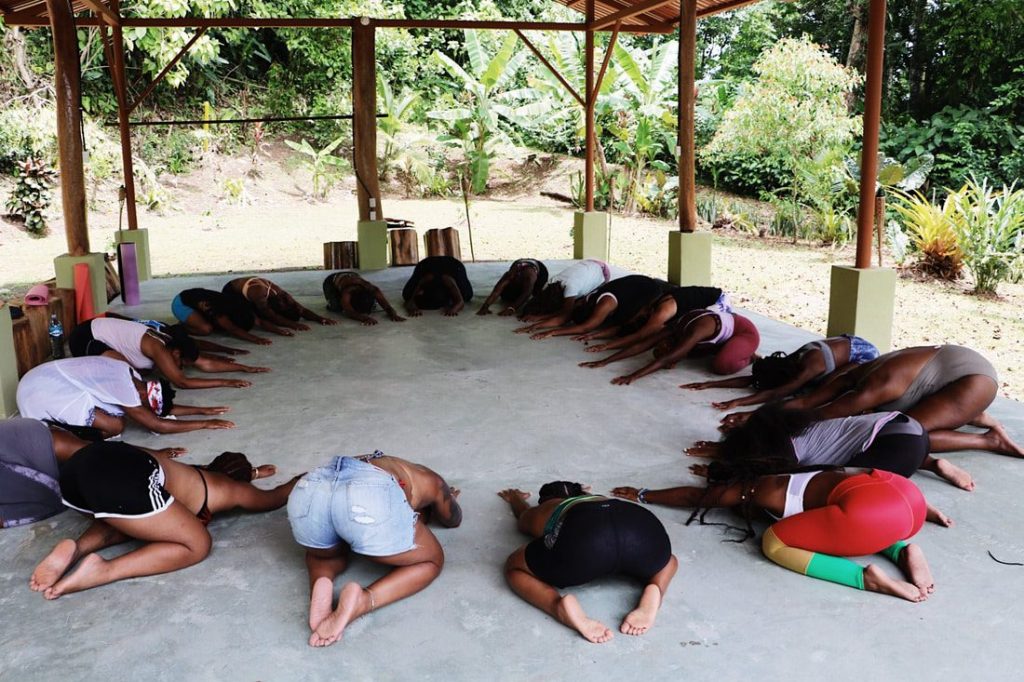 Black Women Healing Retreats (BWHR) was established by Satya X to foster connections between Black women, nature, and self-discovery. Set against the lush landscapes of Costa Rica and Jamaica, these retreats offer a diverse array of activities, including yoga, hiking, workshops, and meditation classes. Tailored specifically for Black women, the program aims to provide support in healing from the trauma caused by systemic bias and racism. The retreats feature a roster of accomplished teachers, thought leaders, and experts in both physical and mental wellness, creating an immersive and transformative experience for participants.
10. Grand Resort Bad Ragaz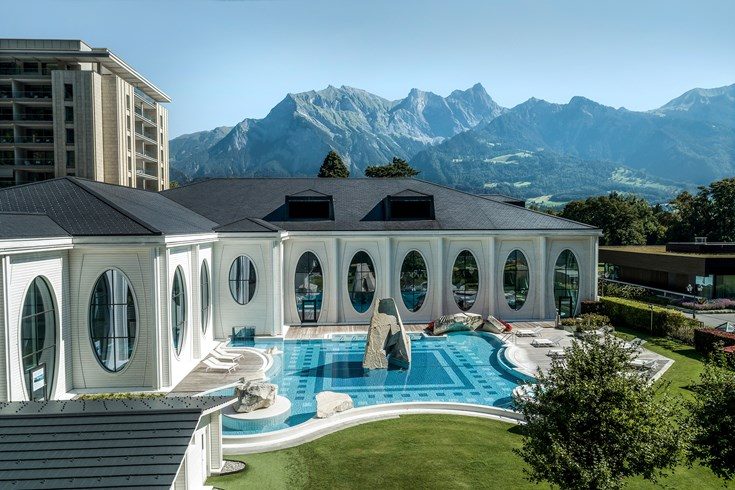 Located approximately an hour outside of Zurich, the Grand Resort Bad Ragaz is a stunning destination renowned as one of Europe's premier health resorts. Situated amidst the captivating thermal waters of Tamina Gorge, the property encompasses multiple resorts. The natural thermal waters, with temperatures around 95 degrees Fahrenheit, have been celebrated for their therapeutic properties for centuries.
The resort features a state-of-the-art Medical Health Center, functioning as an inpatient rehabilitation facility. This center provides comprehensive care for a wide range of conditions, encompassing both mental and physical health, and it even accepts health insurance.
Conclusion
In conclusion, the prevalence of depression and anxiety in our society underscores the critical importance of diverse and effective mental health retreats. These retreats offer a sanctuary for individuals grappling with the challenges of mental health issues, providing a holistic and supportive environment for healing and personal growth.
Ultimately, these mental health retreats present not just opportunities for relief but also transformative experiences that contribute to the overall well-being of individuals navigating the complex landscape of mental health.