It is good to look before you leap. The average human wants to ensure they are on the right track.
Living a calculative and meaningful life can be achieved by leaning on top of our life lessons and, better still, that of others. We don't want to have to put our fingers in the burning flame. We can be informed that it burns; that way, we don't have to put our fingers into it and get burnt.
If you do not want to be taken off-guard by life, here are 100 life lessons to guide you towards having a meaningful life.
Life Lessons To Learn Early In Life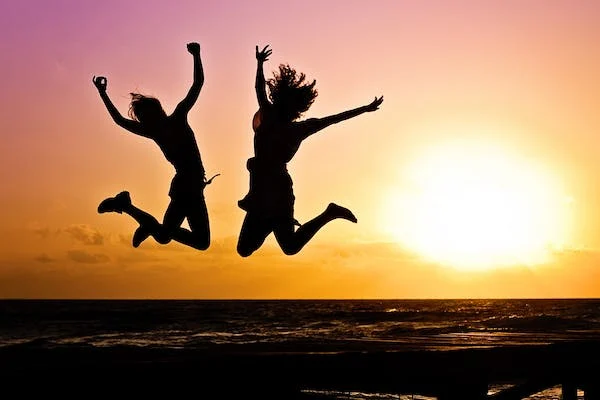 The things you didn't do and say will haunt you far more than those you do. Do not throw away opportunities.
It's possible to recover financial losses. It is impossible to get back lost time.
Those who make the most of their opportunities will be rewarded. No one ever becomes great by sitting around hoping success would find them.
Hatred makes us unable to see the good in others, while love makes us unable to see their flaws.
There is no eternal youth. Your physical attributes will fade with time, so focus on developing your character as you go.
Not everyone has your best interests at heart, so be selective in who you keep as friends.
There is no such thing as a mistake or a coincidence. Everything that happens to us is a lesson.
Each relationship is unique. Take note of their mistakes and apply the lessons you learn. Don't let your history of relationships define your present or future family ties.
Don't sacrifice your health for the sake of financial success. You'll have to spend your savings on treatments to get well again.
In the end, it's not how old you are that matters. The years define your life.
Every experience that leaves you gasping for air is more valuable than counting your breaths.
There is no use in living an unexamined existence.
People can't be the centre of your existence. You need to take care of yourself, even if it means disappointing some of the people you care about.
Every inspiring story involves a brave individual taking a risk.
It's human nature to err occasionally. Recognise the value of your missteps as the priceless learning opportunities they represent.
If there are aspects of the world in which you were raised that you find unappealing, you can change those aspects in your own life.
One of the best ways to learn and grow is to see the world. Learn from experiencing life and the cultural differences that exist.
Don't put all your eggs in other people's baskets.
Nobody can be trusted with complete certainty. If you're lucky, you have some reliable friends and family members. That way, you won't be completely helpless in an emergency.
You can have a wonderful time without relying on alcohol, which clouds your judgment.
The comfort zone is a trap. No growth occurs there.
Knowing when to go across a bridge and when to burn it is one of life's greatest challenges.
Never give anyone the satisfaction of convincing you that you don't deserve happiness.
It's likely that if you don't create your own life plan, you'll end up following someone else's.
Long story short, we get to decide how our lives and identities develop. It's a cycle that only ends when we do. And in the end, we only have ourselves to blame for the actions we choose to take.
Life Lessons To Keep You Going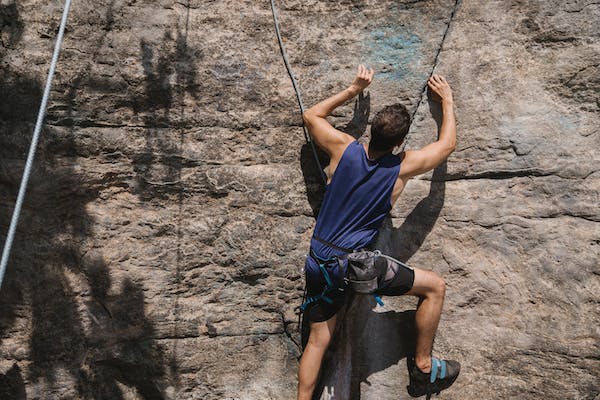 You can never get back lost time or have a do-over, so don't waste any opportunity.
Don't assume that education is your only option for a successful future. Think of it as a cushion in case something goes wrong. DO WHAT BRINGS YOU JOY!
Do the activities you enjoy with the people who mean the most to you.
Not everything that sounds nice to you actually is simply because most thoughts are flawed and ill-conceived.
Think before you act. Just one moment spent doing something you haven't given much thought to that doesn't reflect your genuine character can destroy years of helping others.
Don't wait around for luck to come your way. Make something new, and use whatever chance you get.
The most outstanding investment you can make is in your own health, wealth, and life.
Put aside a small amount of money each week/month. To give yourself an emergency nett for when the inevitable difficulties arise.
Try something new and exciting. Avoid being in the majority by going in a different direction when everyone else does. Success is far more likely when competing against fewer people.
It's not a good idea to spend the last six months of your life checking off items on your bucket list since you'll feel unhappy and regretful about everything you accomplish.
You might as well live as if you were going to die tomorrow and do the things you wanted to do anyway.
Don't waste your time regretting not having more life experiences. Get after your aspirations.
It takes ten thousand hours of dedication and hard work to be world-class at something.
Problems will always be present for you, regardless of how big or tiny.
There is pain and difficulty in this life. Existence itself is having a hard time. Get used to it.
Having something to work for makes sacrifices bearable.
Don't narrow your focus too quickly. If you start with a broad perspective, you'll have more room to develop a deeper understanding of a specific area.
We might lose everything in an instant.
Following and investing in your passion typically leads to financial success. The best way to use that money is to put it towards your own education.
Nothing is worth your time and effort if it causes you stress instead of relieving you.
To truly appreciate success, you must first understand failure. To achieve greatness, you must first be willing to act like a complete idiot.
Self-love is essential. The key to a successful and happy life is learning to accept and love oneself.
Income should not be more important than education.
Writing your goals increases the likelihood that you will reach them. It will offer you a feeling of accomplishment that will motivate you and help you keep going when the going gets tough.
There will be casualties on your journey to self-discovery.
Life Lessons On How To Understand People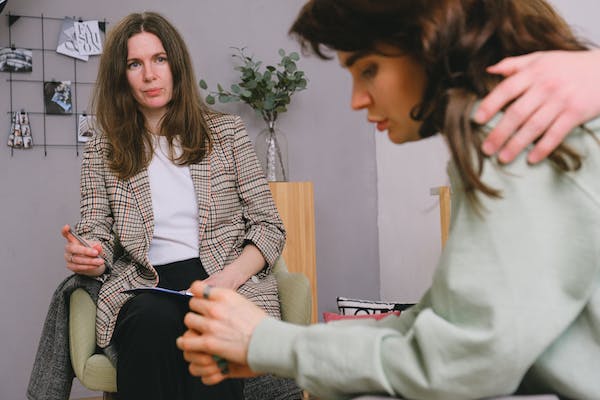 You are responsible for your own success and happiness. Don't expect other people to pick up the slack for you since they won't be able to.
Unless you're providing a service that they value, most people will ignore you.
Sometimes, fooling someone is simpler than winning them over with the truth.
Only you can control your own actions and outcomes.
People with good intentions often hide their outer poverty.
Joy is lost in comparison, and arrogance is born.
The takeaway message is that it is impossible to satisfy everyone.
Hold your tongue. Always think twice before saying something, as words can create lasting damage. Don't break people.
If trust is destroyed in a relationship, then it's finished, and there's no purpose in trying to fix it.
It's likely that you will feel regret if you ignore your intuition.
Even when confronted with evidence, people would battle to maintain their cherished ideologies.
You can get more respect and honour by not being around. When you open yourself up to just anyone, you risk losing your unique value.
Never take your parents for granted, and always remember how lucky you are to have them in your life.
When you treat others the way they treat you, they go insane.
When we're lonely, we tend to hang around with the wrong people.
Many hours are lost while people attempt to convince others of their value.
If someone is determined to misunderstand you, no amount of effort on your part will change their mind.
No matter how good or kind you are, there will always be people who spread rumours about you.
The advice your parents gave you when you were younger was probably more accurate than you'd want to acknowledge. This is typically our ego speaking.
The only time people pay attention is when something bad happens to them.
Everyone will not be rescued. Not everyone is open to being rescued. The destruction of the world is entertainment enough for some.
Change occurs frequently when people achieve a goal. Pride often accompanies success, wealth, and social standing.
Some people aren't going to go through the trouble you went through for them. It would be naive to expect otherwise.
People will try to take advantage of you if you have a reputation for being too polite.
Unfortunately, not every sacrifice is acknowledged. Do what you want with your life.
Life Lessons To Make You Wiser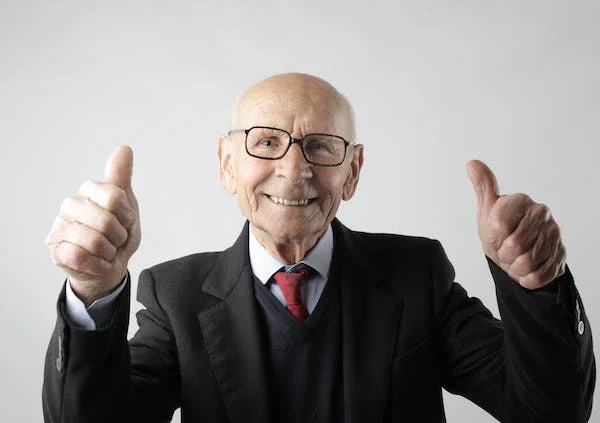 Learning and development are crucial to achieving success and contentment.
Limit your exposure to toxic people in order to keep your spirit pure.
Life is not a puzzle to be deciphered but rather an adventure to be had.
The way up is the same as the way down.
The more challenging the victory, the more satisfying the victory.
We get by, literally, on what we take in. It is in giving that we create a life.
Your success will depend more on your mindset than on your natural abilities.
Failure is something that happens, not a person.
The only mistake is the one we don't grow from.
If there's one thing we learn from experience, it's that wishes don't always come true.
Get a lesson in the value of hard work and maintaining a consistent pace.
Don't squander your life trying to please other people.
Don't let your limitations prevent you from making the most of your abilities.
If you don't get ready, get ready to fail.
When you say yes, everyone is your friend, but when you say no, you'll see how people really feel about you.
Realising that even the unintelligent can be right is life's most valuable lesson.
Why bother embarking on something if you aren't prepared to give it your all?
Even if it's customary, that doesn't make it right.
While we're busy making plans, life happens.
Every day, challenge yourself to make at least one change that will lead to greater success.
Be the most excellent version of yourself that you can be. Investing in one's own personal growth is essential.
Recognise your mortality as a teacher and a guide to the present moment
The experiences you've had shape the person you are now.
It's not the mistake itself that's important, but rather how you learn from it.
Fears in your head shouldn't have any sway over you. Follow your heart's desires.
Conclusion
The trials and triumphs of life are usually inevitable. We learn some of life's most valuable lessons as we navigate the journey's inevitable ups and downs.
Some of these we pick up from direct experience, while others are imparted to us by the teachings of others. Sometimes, even that isn't enough because no matter how much we learn from the experiences of others, there is still a significant gap between that and our own.
We can also hold onto some life lessons from other people's experiences to shield us from mistakes and be on the right track.