Are you trying to find the best beaches in Florida for couples? You are in the proper location. This article will guide you through Florida's romantic beaches, honeymoon beaches, and undiscovered seasides. Whether you're looking for a destination for a romantic getaway, a place to celebrate, or just a place to unwind, we have you covered.
To help you decide which beach is best for you, we will provide you with all the information you require. Wherever they are, beaches are romantic to us, but in our opinion, nothing compares to a remote Florida beach. We have beaches for every occasion, as well as white sugary sand, clear waters, some of the best sunsets, and more. Additionally, you are almost always in luck with the local weather.
Additionally, each Florida beach has a unique feature to offer. You might want something opulent and special, something remote, a more festive atmosphere, or simply somewhere you can relax in nature. Whatever you want Florida can supply it.
With names like Lovers Key and Honeymoon Island, you can be sure that Florida has romantic getaways covered. Let's get started by going over our top picks for the best couple-friendly beaches in Florida.
12 Best beaches in Florida for couples romantic getaway
Whether you're looking for romantic getaways in Florida on a budget or some hidden romantic getaways in Florida for couples, you will find these unique weekend getaways in Florida satisfying.
1. Beer Can Island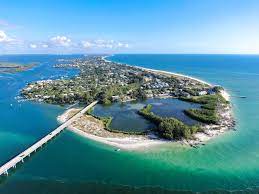 Without a doubt, we adore this location and cannot get enough of it. But whatever you do, make sure not to confuse this with the party island known as Beer Can Island.
This Beer Can island is stunning and is also known as Greer Island and is near Sarasota. And it's a beach for those that like seclusion, it's not easily marked and a little bit challenging to get to but is so so worth it. If you are after some alone time don't go at weekends as it tends to get busier then.
See also: 50 Romantic US And Canada Small-Town Getaways For Couples
When Emily and I first saw this beach it took our breath away as it was unusual, unlike other Florida beaches. It's somehow magical and looks like a scene from a movie. At sunset, it's extra special and would make the perfect surprise date night.
2. Fort Desoto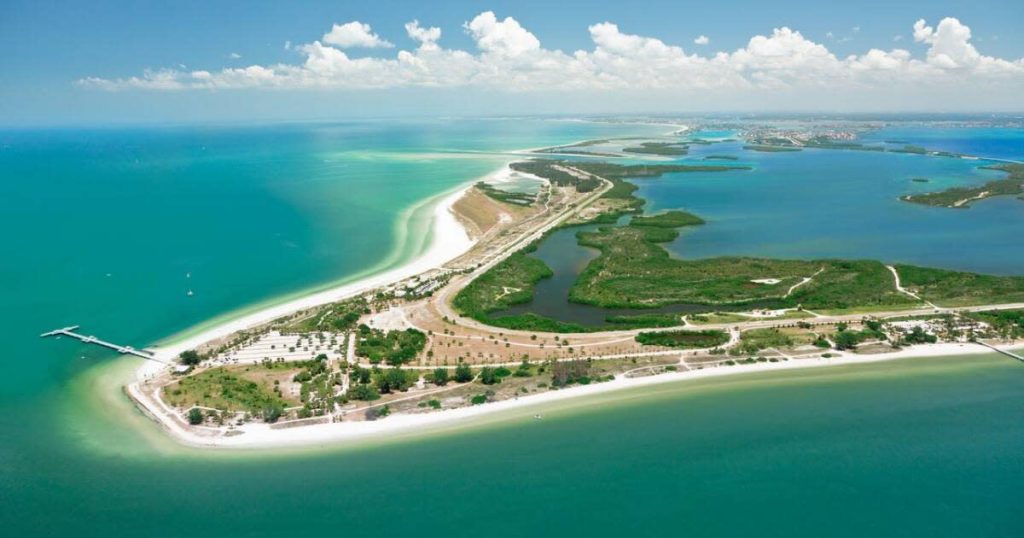 If you desire to do things in addition to sunbathing on a romantic holiday, Fort Desoto might be the place for you. It is a state park with a lot of history, trails, and beaches. The park, which is the biggest in the network of Pinellas County Parks, is made up of five offshore islands and is located southwest of St. Petersberg.
Seven kilometers of coastline make up the park. As most people head to North Beach, East Beach is typically a little less crowded. It's a gorgeous area with much to keep you busy, and if you want to make a night of it, you can camp here as well.
3. Honeymoon Island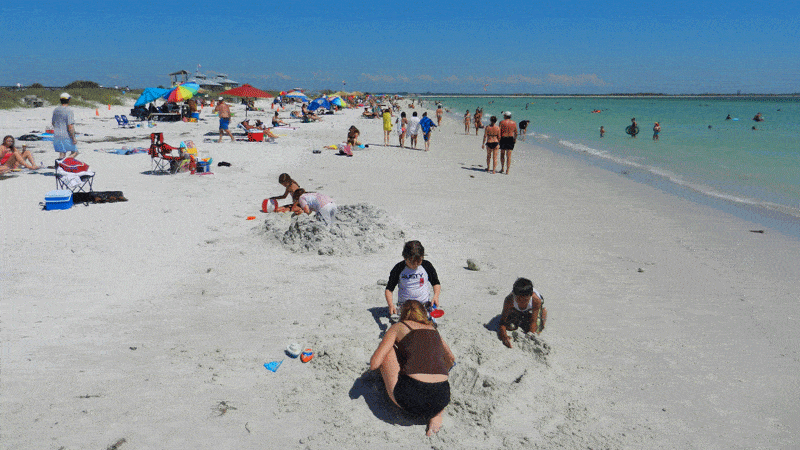 With more than 4 miles of beaches, Honeymoon Island is as romantic as it sounds. There is plenty of room to spend some quality time with your special someone. This barrier island, which is located west of Tampa, is quite delightful. Additionally, there are three miles of paths for you to explore, some of which pass through one of Florida's final slash pine woods.
You must pay to enter this state park, but it is well worth it. You cannot stay there because it is open from eight in the morning till sunset, but there are several accommodations nearby. North Beach is for people who prefer something more natural, whereas Main Beach is the beach to visit for relaxation. It's a very serene and natural environment.
4. Lovers Key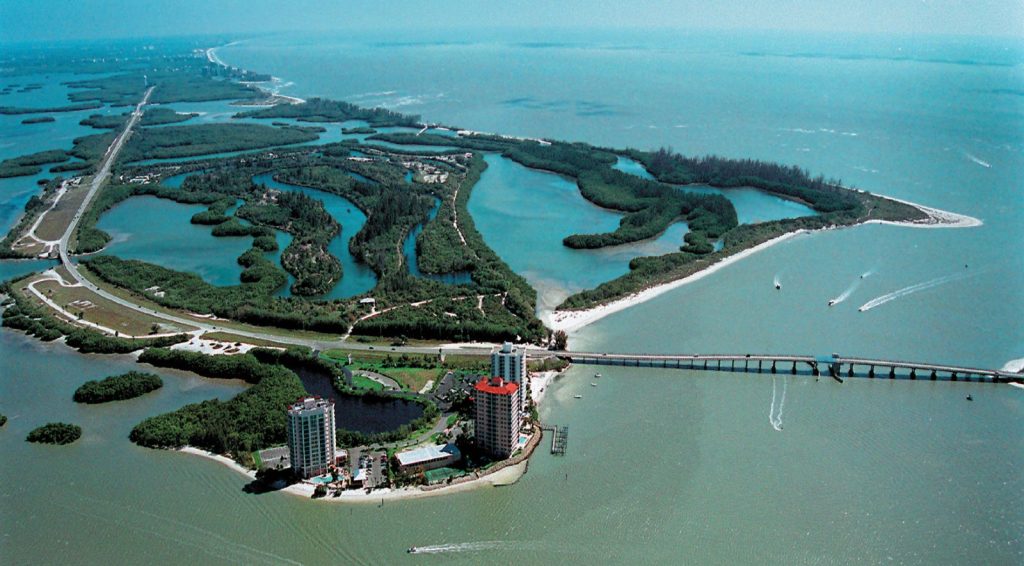 There was no chance we could miss this beach off a list of the top romantic beaches in Florida with a name like Lovers Key. It truly is a paradise with miles of sandy beach and clean ocean. Lovers Key, a barrier island in Florida's southwest with two miles of ideal unspoiled beach, is home to a state park.
Since it's a state park, you can only visit for the day, but nearby Fort Myers is a fantastic place to spend the evening because there's so much to see and do there. The true draws, though, are the stunning island and the stunning beach. Sunset cruises, dolphin watching, and kayak tours are all very well-liked here. Why not spend the day with your partner at Lovers Key?
5. Key Biscayne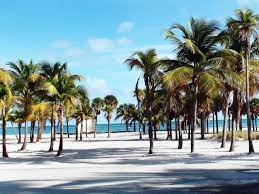 We believe Key Biscayne has a lot to offer people looking for a romantic getaway, even though Key West may garner all the attention. First of all, it is only a short drive from Miami, and its white-sand beaches and turquoise waters rival those of Key West in beauty.
If you don't have a lot of time to spare, it's a fantastic small getaway. And there is a lot to see, including the sunset, the view from the top of the lighthouse, and even a seaplane trip over Miami.
The beaches in this area are uncrowded, Miami-style, and laid back. Two miles of paradise may be found at Crandon Park Beach, which was formerly a coconut plantation. It's the ideal location for spending some quality time alone with your lover.
6. St. Petersburg Beach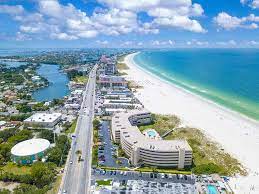 Without including one near Tampa, we couldn't compile a list of the top beaches in Florida for couples. St. Pete Beach was ranked as the number two beach in the United States in the 2020 TripAdvisor Travelers Choice Awards. Thus, we are not alone when we state that we adore this beach.
It's a well-known location with a vibrant art scene and nightlife. We are confident that you will fall in love with this location because there is so much to do there.
What can we say about the beach now that we've been there? It has smooth sand and water that is clear. These beaches are located on the longest public beach lengths in Florida that are undeveloped, along with Clearwater. Additionally, St. Petes Hotel is a great choice for a romantic getaway.
7. Vero Beach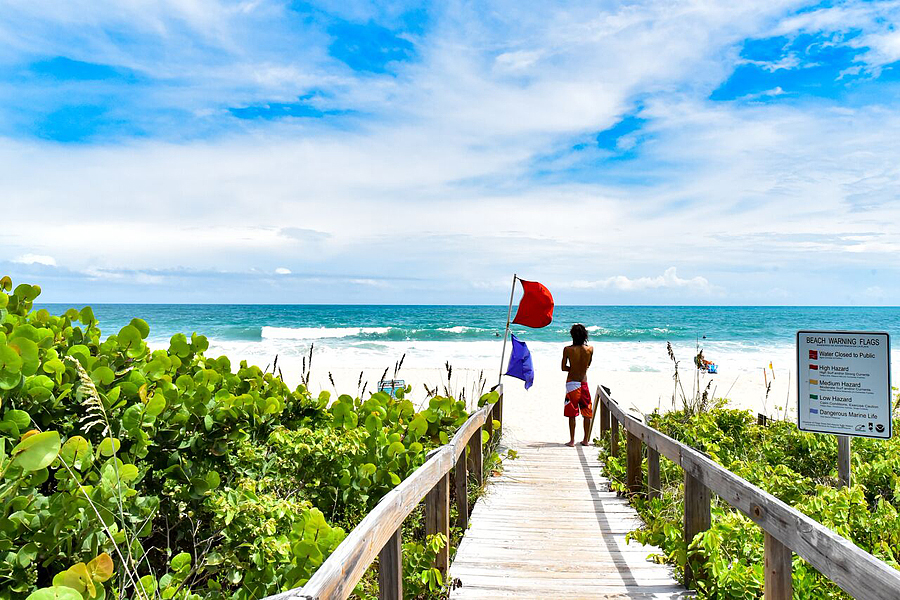 This is the spot to go if you would like to enjoy a little of the old Florida. Vero Beach, one of Florida's top beaches for couples, is situated on the picturesque "Treasure Coast." Visit McKee Botanical Gardens, go on an airboat cruise to explore the wetlands, or go to Round Island Beach State Park to witness manatees.
Evenings offer a ton of entertainment thanks to the many quaint eateries and riverside theaters. Vero Beach offers a stunning beach, a charming city, fantastic stores, and some arts and culture. If you don't want to travel too far, it's convenient to get there and offers a wonderful retreat.
8. Gasparilla Island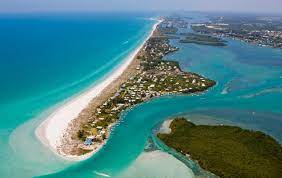 Gasparilla Island is a treasure since it is home to the refurbished Port Boca Grande Lighthouse and Gasparilla Island State Park. With its bright seaside mansions, stunning estates, and upscale stores, it reminds me of New England. Despite the glitz, there is a relaxed atmosphere. It seems like everyone in this place is content to enjoy their little retreat.
The island is fantastic for swimming, snorkeling, and shelling, but it's amazing if you love fishing there. If you and your companion enjoy the outdoors and understated luxury, the island has everything you could want.
9. St George Island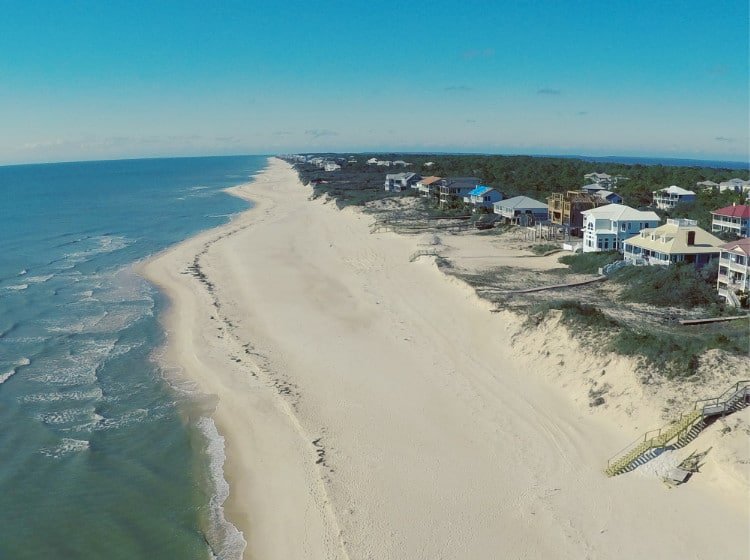 We would characterize St. George Island as romantic and serene. The island is largely undeveloped and has some of the best beaches in the United States. There are nine miles of beaches, wetlands, and sand dunes on the island. This can be the spot for you if you enjoy beach cottages, strolls along the sand, and a relaxed atmosphere.
The area is ideal for a romantic trip because it also has several fantastic seafood eateries. Visit St. George Island State Park if you genuinely want to have the most romantic evening possible. The park is a fantastic area to spend the evening stargazing because it has less light pollution.
10. Caladesi Island State Park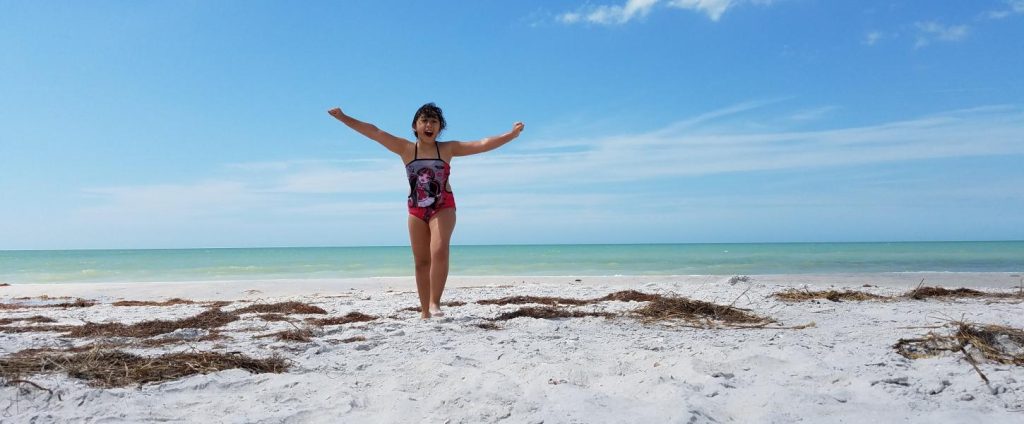 The three miles of undeveloped beaches on Caladesi Island State Park might be just what you're searching for if you're trying to get away from it all. Only boats can get you to the park, but trust us when we say it's worth the effort.
You might find that there are only a few people on the ideal beach. There is also a ton more to see and do there because it is a state park. There are many nature trails, mangrove pathways, and the historic Scharrer Homestead to explore. This location offers a unique experience.
11. Santa Rosa Beach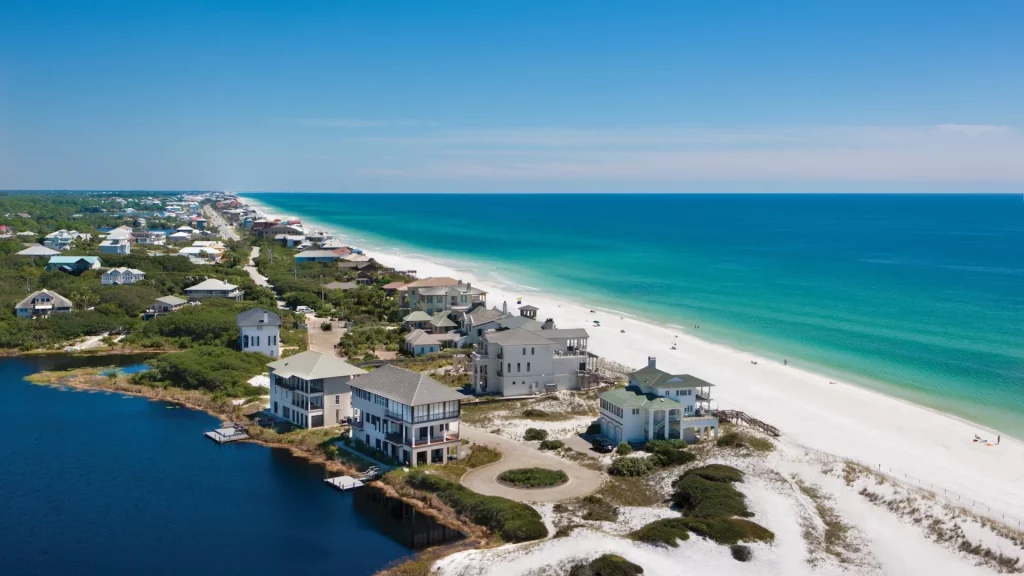 Search for no further than Santa Rosa Beach if you prefer your beaches to have turquoise waves and sugar-fine white sand. This beach, which is located along Florida's 26-mile Emerald Coach, is stunning. The Florida Panhandle region is picturesque.
Luxury beach homes, outstanding eating options, and a vibrant art scene can be found in the neighborhood surrounding the beach, which is also stunning. This location exudes a distinct romantic charm.
And if the beach becomes a little too much for you, Point Washington State Forest, where you can tour 15,000 acres of cypress swamps and marshes, is only a short drive away. The amazing sunsets and great views are a plus at this location.
12. Dry Tortugas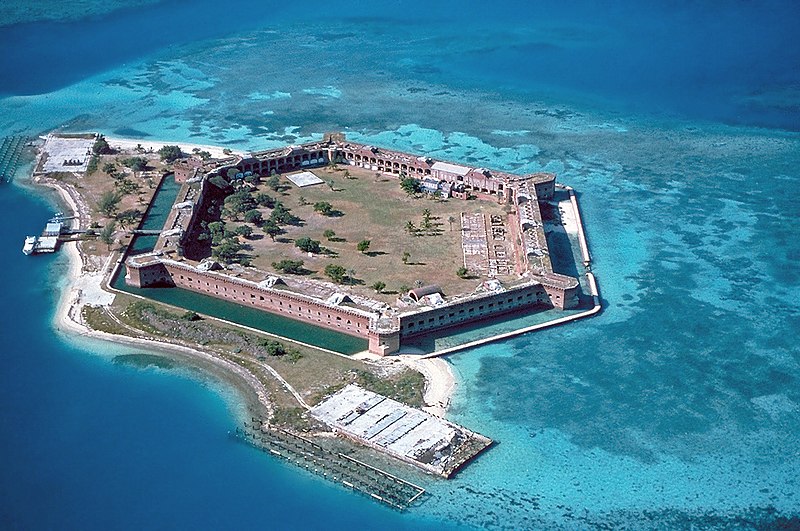 Explore the Dry Tortugas if you're feeling a little more daring and up for some wild beach camping at night.
a stunning national park that is sadly underappreciated, contains a fort, lots to explore, and a simply gorgeous beach. This park is located 70 miles from Key West and can only be reached by ferry or aircraft; reservations are required in advance.
You will need to bring your supplies since the island has no amenities besides a restroom, and not even drinking water. However, we believe the effort is well worth it because the area's remoteness adds to the romance and the night sky is excellent for astronomy.