Where is the best place to visit in Arizona in the winter? People want to know where they may vacation safely within US borders this winter because the travel sector is still in a precarious position. The solution, according to the Dude Ranchers' Association, is a winter getaway at a dude ranch.
Take a risk and visit a guest ranch for amazing and thrilling winter activities you might never have thought of. The top dude ranches are available for you to pick from through the Dude Ranchers' Association for your upcoming winter journey.
You can travel to the country of the cowboys and relive the Old West with the help of the 8 DRA-member that are open and waiting for your arrival. For all visitors, dude ranches offer a clean and safe environment—not only now, but always.
These ranches take great pleasure in their attempts to maintain the health and safety of their visitors while they are there. When considering visiting an actual working ranch, many people picture Texas. Arizona, though, is another popular dude ranch location, with a strong Southwestern tradition and plenty of open spaces to roam freely.
See also: Top US Small Towns For Local Cuisine For Quick Weekend Getaways
There are numerous dude ranches in the vicinity of important Arizonan cities and small towns, ranging in various sizes from intimate family-run operations to upscale resorts. There is a dude rancher for you this summer, whether you're seeking a warm desert location or a stunning winter mountain range. Arizona is an excellent choice if you want a pleasant, sunny vacation!
These are locations where you can pick up horseback riding skills, hear tales of local history, and unwind. Western hospitality is certain, and you might even pick up a few survival and success tips from the locals.
1. Tucson, Arizona's Elkhorn Ranch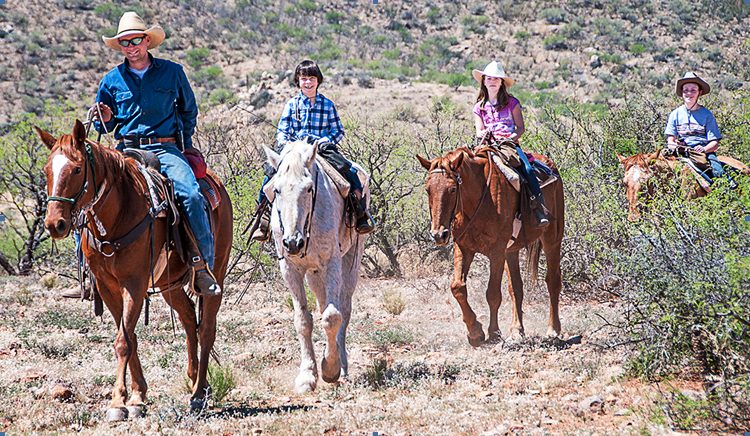 At Elkhorn Ranch, there are countless outdoor pursuits. On horseback or foot, discover the splendor of the Sonoran Desert, Baboquivari Mountains, and Sabino Canyon. There are several options for hiking and horseback riding in this area, among other activities. It takes only 51 miles to travel to the ranch where you may unwind and fully reconnect with nature from Tucson International Airport. From November 15 through April 25, Elkhorn Ranch is open to guests for their winter vacation.
2. Ranch Kay El Bar, Wickenburg, Arizona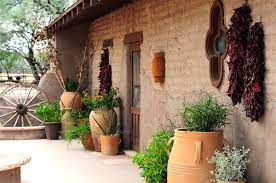 The fact that Kay El Bar Guest Ranch was listed on the National Register of Historic Places in 1978 is evidence that it offers a genuine Western experience. A private ride through the desert is recommended, eat delectable meals and stay in private quarters. The ranch, where unplugging from the "real world" starts, is only 72 miles from Phoenix Sky Harbor International Airport, making for a simple drive. All visitors are welcome at the year-round Kay El Bar Guest Ranch.
3. Rancho de Los Caballeros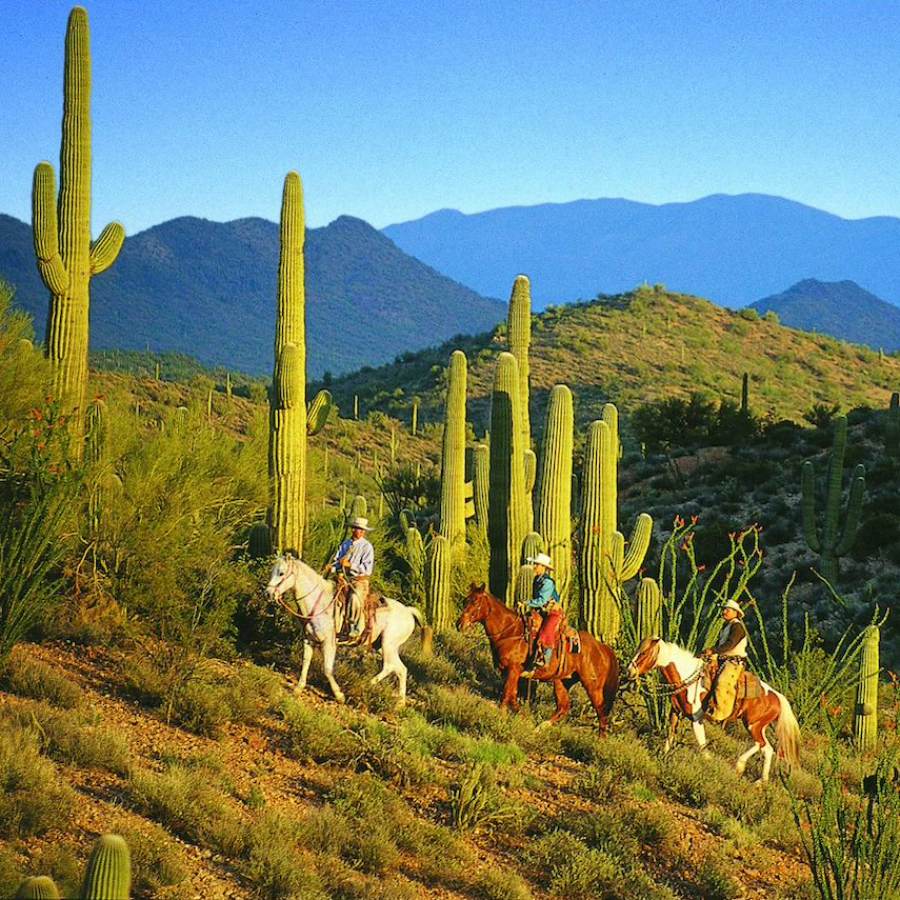 Rancho de Los Caballeros, located near Wickenburg, is the ideal example of how luxury and Western culture can coexist. While on your dude ranch vacation, ride the trails, play a round of golf, or go to the on-site spa for blissful relaxation. The ranch, which is 74 miles from Phoenix Sky Harbor International Airport, is a pleasant trip and will immerse you in a stunning Western luxury environment. All visitors are welcome at Rancho de Los Caballeros, which is open from October 1 to May 15.
4. Tucson's Tanque Verde Ranch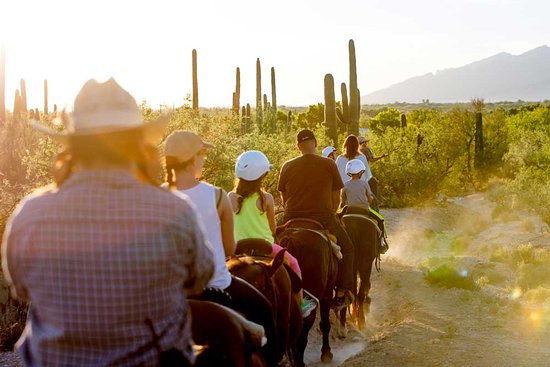 Tanque Verde Ranch offers a gateway to a desert oasis. Travel through Saguaro National Park while staying in 5-star comfort at the ranch. The ranch, where your next thrilling experience begins, is only 23 kilometers from Tucson International Airport, making for a quick journey there. All visitors are welcome at Tanque Verde Ranch, which is open from January 1 to December 31.
5. Guest Ranch Stagecoach Trails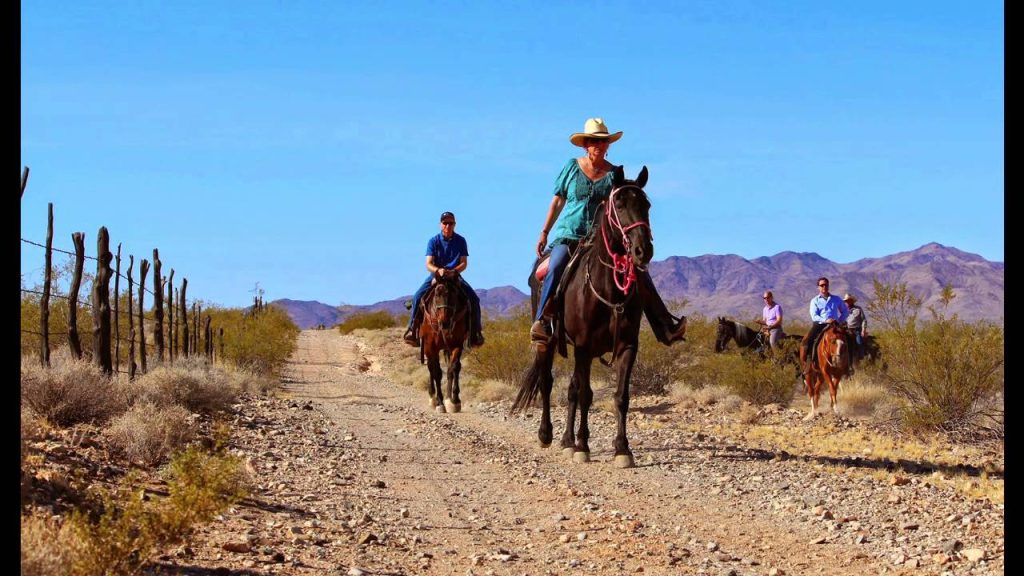 At Stagecoach Trails, Guest Ranch, take a genuine stagecoach trip and take in the desert lifestyle. The ranch where your real Western adventure will start is 144 miles from McCarren International Airport in Las Vegas, making for a lovely, unhurried drive. All year round, Stagecoach Trails Guest Ranch is open and welcoming to all travelers.
6. Tucson's White Stallion Ranch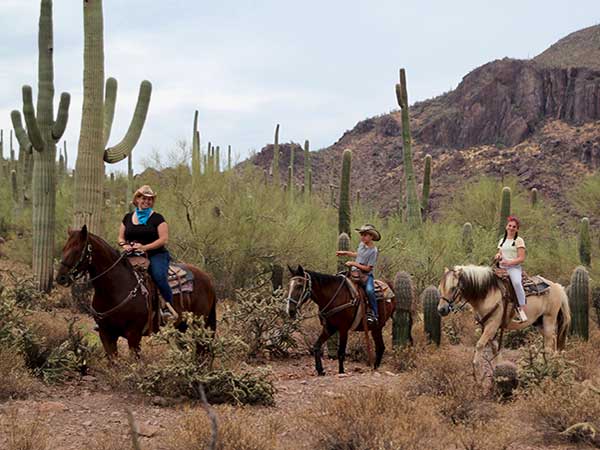 At White Stallion Ranch, there is genuinely something to do for everyone. Adventures abound, and after a full day of experiencing the ranch, slumber is well deserved. It's only a 25-mile drive from the Tucson International Airport to your soon-to-be favorite desert experience. All visitors are welcome at White Stallion Ranch, which is open all year.
7. Ranch and Cattle Company of the Tombstone Monument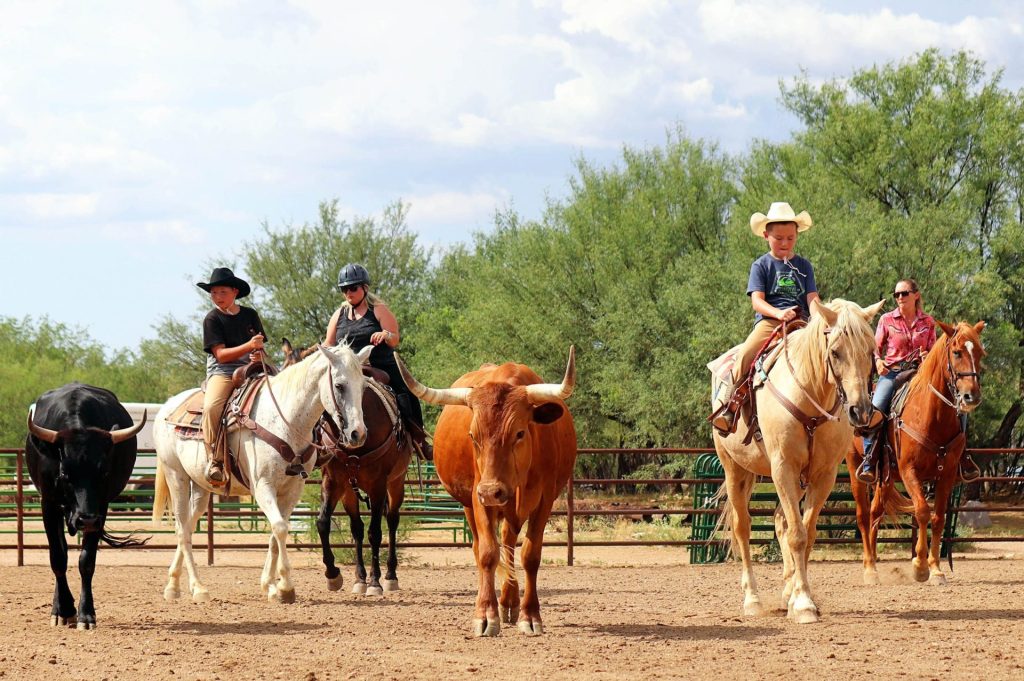 Visit the Tombstone Monument Ranch and Cattle Company to travel back in time to the Wild West. Investigate the ranch's amenities. The ranch, where you will enter an ancient Western hamlet, is only 68 miles from the Tucson International Airport, making the journey there quick. The property is decorated to resemble a scene from a John Wayne movie.
8. Solvang, California's Alisal Guest Ranch & Resort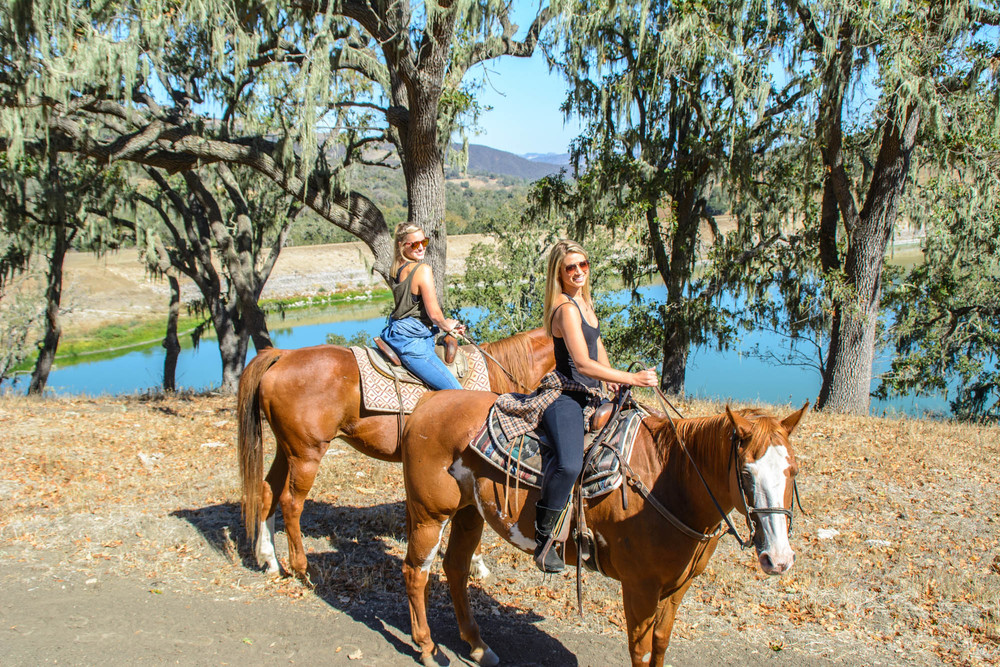 A short drive from the Pacific Ocean, a journey to the far West coast to get a truly Western experience. At Alisal Guest Ranch & Resort, you may ride horses, eat delicious food, and unwind in gorgeous rooms. The ranch, which is 131 miles from Los Angeles International Airport, is reached after a scenic trip along the Pacific Ocean. There, you will be mesmerized by the ranch's 10,000+ acres and outstanding hospitality. All visitors are always welcome at Alisal Guest Ranch.
9. Red Feather Lakes in Colorado's Sundance Trail Guest Ranch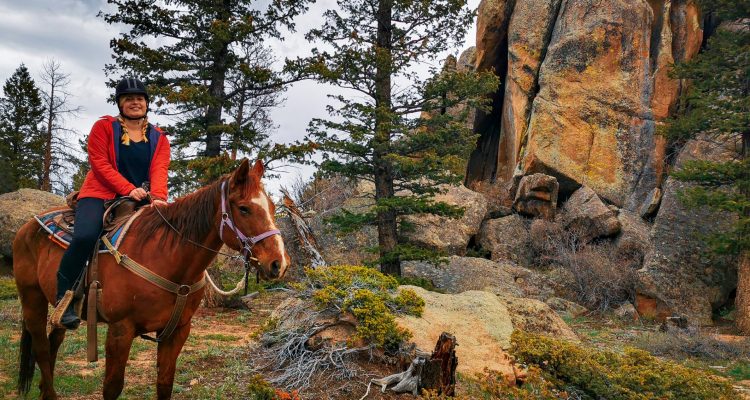 At Sundance Trail Guest Ranch in the winter, you'll find a serene setting. The ranch is a little bit quieter in the winter, but it's the ideal place for a holiday. Denver International Airport is 108 miles away, therefore Airport offers a quick journey through an interesting area of Colorado to the ranch. All visitors are welcome at Sundance Trail Guest Ranch, which is open all year from January 1 to December 31.
10. Kremmling, Colorado's Latigo Ranch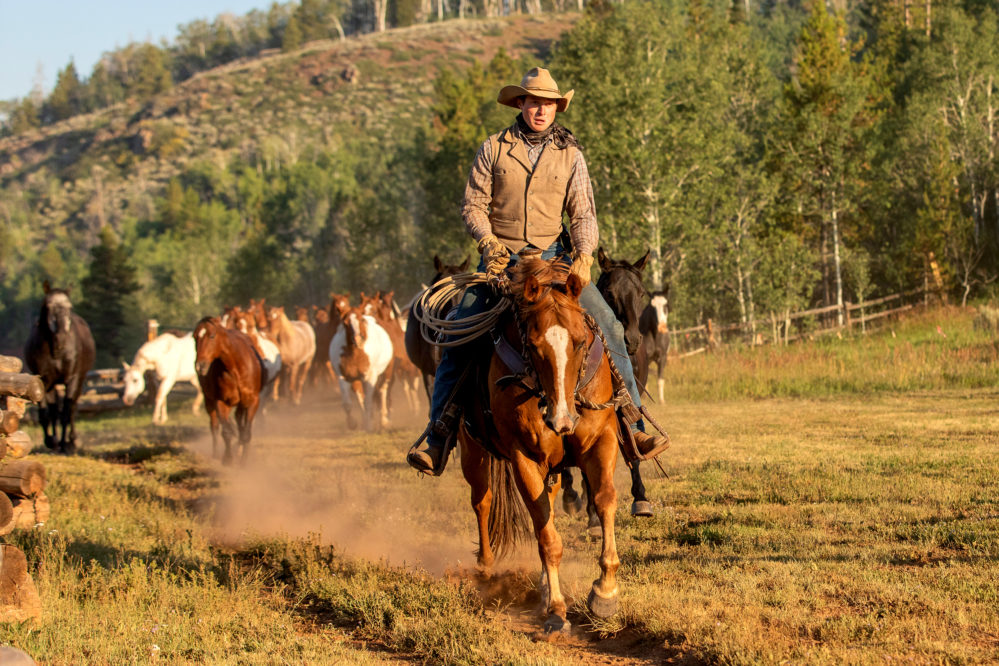 At Latigo Ranch, you can ski some amazing trails and stay with even more amazing hosts. As they welcome you into the ranch family, the Georges will make you feel like a member of their family. You have 143 miles from Denver International Airport to the ranch, so you can truly put your problems behind you and get some rest. The Latigo Ranch is open to visitors from December 19 to March 7. Latigo Ranch is also available in the summer from June 2 if you prefer to go during that time.
11. Sandpoint, Idaho's Western Pleasure Guest Ranch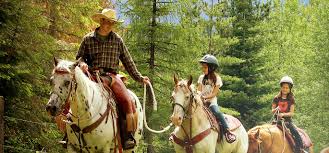 In the winter, Western Pleasure Guest Ranch offers groomed ski paths and two-horse open sleigh rides in the snow. For all ages, our ranch offers outdoor recreation both in the winter and the summer. 93 miles from Spokane International Airport, a lovely Idaho hideaway is easily accessible. Beginning in January, Western Pleasure Guest Ranch is open all year and caters to all kinds of visitors.
Summary
The approaching conclusion of the year is never easy to comprehend. With communities all around the state offering seasonal activities and enjoyable winter events, winter is a lovely time of year to get outside and explore. There is never a bad time to begin organizing your next holiday.