When someone is encouraged, it boosts their morale and gives them the confidence to take the next step towards achieving their goals. Positive reinforcement from others is a powerful motivator for keeping a good mood, acting ethically, and getting things done.
When we receive encouragement in our efforts, we flourish. The effect of the compliment could be short-lived or long-lasting, depending on the recipient. Either way, it's significant, and you never know when your words will do wonders for someone's self-assurance and enhance their mental state.
Below are 100 words of encouragement to strengthen your friend.
Short Words Of Encouragement For A Friend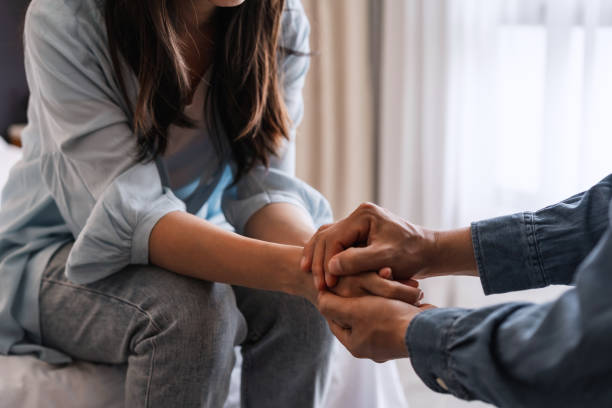 You are good enough.
I appreciate you.
You are not your past.
You shall rise again.
You are stronger than you think.
Failure is part of learning.
Have courage and follow your heart.
Don't be afraid to take risks.
Success awaits you.
Never change who you are.
Never give up.
You have handled bigger battles.
Take some time to appreciate yourself.
The best stories come from the worst of times.
Thank you for being yourself.
You've got this.
You are the best version of yourself
I believe in you.
You shall overcome this.
You are one of a kind.
Follow your dreams.
You are unstoppable.
Don't forget to be awesome.
You own your happiness.
Never say you can't.
Inspiring Words Of Encouragement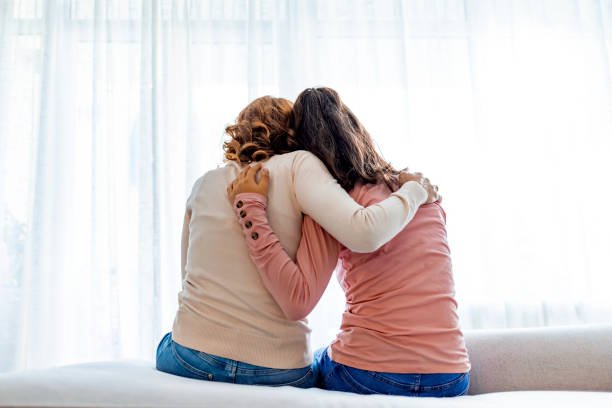 Quit being so hard on yourself. You are still developing.
Often, it is the trials of life that shape an average person into one destined for greatness.
Physical prowess is not the source of true strength. It's the result of a strong will.
You will be glad that you kept going when you reflect back on this time in your life.
What you can accomplish is not where your strength lies. It's earned by doing what you once thought was impossible.
If you ever start to question how far you can go, just think about how far you have come.
Do not weep. Eventually, what you sacrifice will return to you.
Keep in mind that success requires stepping out of your comfort zone.
Your possibilities are practically boundless. It's time to put that knowledge to use.
Our tendency to give up is our Achilles' heel. If at first you don't succeed, try, try, try again.
You already have everything you need to reach your goals.
Let your imperfections show. Just aim to improve upon your performance from the day before.
A setback is merely a warning that you need to keep going.
Even if today isn't a fantastic day, there's always something positive to take away.
What you do will be believed, even if people have doubts about what you say.
You can't achieve lasting success with sporadic efforts. It's a result of your persistent actions.
Being courageous does not imply an absence of fear. Just keep making an effort, nonetheless.
You have the strength to overcome any difficulty that may arise.
Those who don't even try never will be successful.
If you tell yourself you can do anything, you will most likely succeed.
You have more courage, strength, and intelligence than you give yourself credit for.
You haven't seen anything yet. Have faith in the method.
When you feel like giving up, think back on the reasons you hung in there.
When you quit trying, you run out of opportunities.
The true test of a champion is not how often they succeed but how they bounce back after failure.
Words Of Encouragement For The Strength To Continue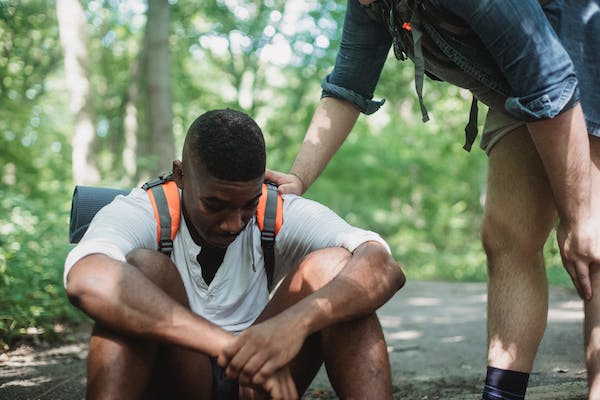 Sometimes, it takes facing your deepest vulnerability in order to realise your greatest power.
You have the option to change the ending of the story at any time.
Stop telling yourself you can't, and start telling yourself why you can.
When things get tough, it may not be because you're doing anything wrong but rather because you're doing something excellent.
Winning is not a source of strength. Strengthen comes through adversity. Have the strength to persevere in the face of adversity.
The one who keeps going even when things get tough always wins.
Hope is the little voice that says, "Try again", while everything else is screaming, "Give up!"
Remember that this, too, shall pass. Your self-esteem can only be lowered with your permission.
If you ever start to question how far you can go, think back on how far you have already come.
Facing your deepest vulnerability might be the catalyst for discovering your greatest strength.
Prepare as if you have never triumphed. Act as if you've never experienced defeat.
Feelings shouldn't make you forget your worth.
Success in life is measured not by how rarely we fall but by how often we get back up again.
You have the might to do things on your own terms.
Without conflict, it is impossible to develop inner fortitude.
There is no reason to hide a scar. Simply said, it indicates you were resilient in the face of harm.
Adversity reveals reserves of resilience you didn't know you had.
Trying and failing is almost as good as trying and succeeding.
Don't lose sight of your good fortune, even if it seems to have temporarily lost track of you.
You never know when or where the tide will turn, so keep fighting the good fight.
Have faith in who you are and everything you can become. Realise that you already possess the power to overcome any difficulty.
Strength isn't what courage is about. It occurs when you are at your weakest.
What you can accomplish is not where your strength lies. It results from doing what you initially didn't think you could.
In the future, when things have settled down, you will be grateful that you kept going through this tough time.
Yes, things are going to get better, so keep fighting.
Words Of Encouragement From The Bible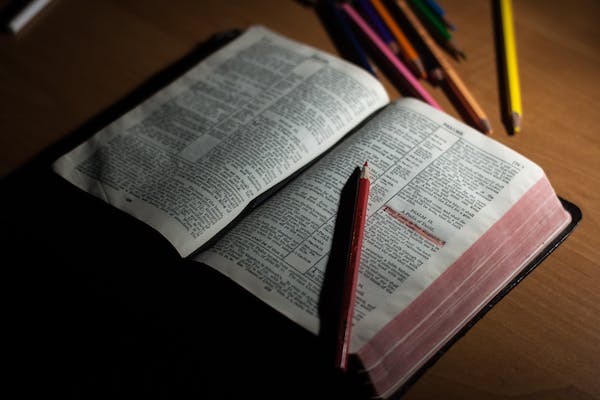 "Cast your burden on the LORD, and he will sustain you; he will never permit the righteous to be moved." – Psalm 55:22
"Do not be anxious about anything, but in every situation, by prayer and petition, with thanksgiving, present your requests to God. And the peace of God, which transcends all understanding, will guard your hearts and your minds in Christ Jesus." – Philippians 4:6–7
"Be strong and courageous. Do not be afraid or terrified because of them, for the LORD your God goes with you; he will never leave you nor forsake you."– Deuteronomy 31:6
"Therefore, my dear brothers and sisters, stand firm. Let nothing move you. Always give yourselves fully to the work of the Lord because you know that your labor in the Lord is not in vain." – 1 Corinthians 15:58
"And we know that for those who love God, all things work together for good, for those who are called according to His purpose." – Romans 8:28
"No temptation has overtaken you that is not common to man. God is faithful, and he will not let you be tempted beyond your ability, but with the temptation, he will also provide the way of escape, that you may be able to endure it."– 1 Corinthians 10:13
"So do not fear, for I am with you; do not be dismayed, for I am your God. I will strengthen you and help you; I will uphold you with my righteous right hand." – Isaiah 41:10
"I sought the Lord, and he answered me and delivered me from all my fears." – Psalm 34:4
"That is why, for Christ's sake, I delight in weaknesses, in insults, in hardships, in persecutions, in difficulties. For when I am weak, then I am strong."– 2 Corinthians 12:10
"Rejoice in our confident hope. Be patient in trouble, and keep on praying." – Romans 12:12
"Have I not commanded you? Be strong and courageous. Do not be frightened, and do not be dismayed, for the LORD your God is with you wherever you go." – Joshua 1:9
"Therefore, we do not lose heart. Even though our outward man is perishing, yet the inward man is being renewed day by day."– 2 Corinthians 4:16
"For the Lord will be your confidence, and will keep your foot from being caught."– Proverbs 3:26
"Our faith can move mountains." – Matthew 17:20
"Trust in the LORD with all your heart, and do not lean on your own understanding. In all your ways acknowledge Him, and He will make straight your paths." – Proverbs 3:5–6
"Be watchful, stand firm in the faith, act like men, be strong."– 1 Corinthians 16:13
"For nothing will be impossible with God." – Luke 1:37
"The Lord is my strength and my shield; in him, my heart trusts, and I am helped; my heart exults, and with my song, I give thanks to him." – Psalm 28:7
"For God did not give us a spirit of timidity of cowardice, of craven and cringing and fawning fear, but He has given us a spirit of power and of love and of calm and well-balanced mind and discipline and self-control."– 2 Timothy 1:7
"For I, the LORD your God, hold your right hand; it is I who say to you, 'Fear not, I am the one who helps you." – Isaiah 41:13
"When I thought, "My foot slips," Your steadfast love, O LORD, helped me up. When the cares of my heart are many, Your consolations cheer my soul." – Psalm 94:18–19
"I have said these things to you, that in me you may have peace. In the world, you will have tribulation. But take heart; I have overcome the world." – John 16:33
"For by grace, you have been saved through faith. And this is not your own doing; it is the gift of God, not a result of works, so that no one may boast." Ephesians 2:8-9
"Therefore, do not worry about tomorrow, for tomorrow will worry about itself. Each day has enough trouble of its own." – Matthew 6:34
"A joyful heart is good medicine, but a crushed spirit dries up the bones." – Proverbs 17:22
Conclusion
Words of encouragement are a key ingredient for achieving one's goals. A person's self-assurance can be permanently bolstered by words of encouragement. It's a great way to inspire others and appreciate the good work they're doing.
The things you say can make a significant impact on someone else's life.
Do not hold back those encouraging words. Share them and strengthen your friends and loved ones towards their goals. They would be grateful you did.