Words are powerful, and if there is any good time to use them, it is when someone is grieving.
Losing a loved one, is one of the greatest emotional pain ever felt. They are gone, and you are never going to see them again. Kind words can help someone cope with their loss.
Below is a collection of short and long messages to say or share when someone dies to help with the grief.
Simple Beautiful Things To Say When Someone Dies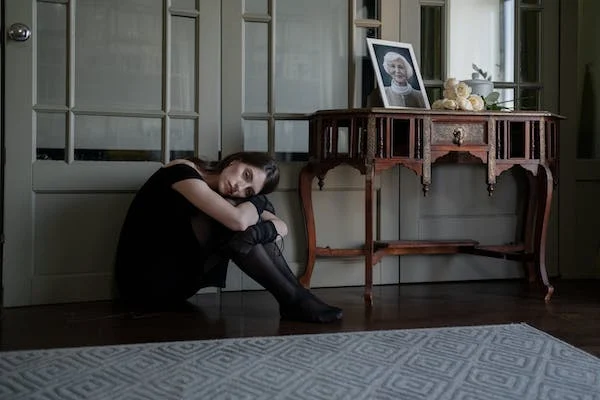 I pray that you are surrounded by caring people, including me, who will help you get through this difficult time. In my prayers, you remain.
Please accept my deepest condolences for you and your loved ones' loss.
Sending you love, light, and the hope that lovely memories offer you peace in the days ahead.
I pray that you are able to find some solace and healing in the midst of your sorrow.
Their passing will leave the world a little darker, but the people they touched will ensure that their legacy lives on.
I can't say anything that will make what you're going through right now any easier, but please know that you have my support.
What you're going through must be quite challenging. Remember that you have support from many others.
I'm sorry for your loss as you grieve the demise of a very wonderful family member.
Please accept my deepest condolences on the passing of a beloved family member.
In the hearts of those who knew and loved them, they will remain forever.
Even if they are no longer physically present, we will always remember them.
I know it's hard to see now, but in time, you'll look back on those moments with more happiness than sadness.
Please accept my heartfelt condolences at this difficult moment. Keep in mind that there are people who care about you and would be willing to listen if you ever felt the need.
You have my most heartfelt condolences.
To comfort you in your time of sorrow, I offer prayers. Please know that you are in everyone's thoughts.
Please know that you can always count on us to be here for you. We'll be in touch shortly; in the meantime, feel free to drop by whenever it's convenient for you.
Their generosity and hospitality will serve as an example to us all for many years to come.
Please know that you have my undying affection and unwavering support as you face this challenging moment.
I pray that you find solace in remembering them and that they find eternal rest.
May the outpouring of love from those around you bring some peace and remind you that you are not alone.
I pray that remembering the eternal life of your lost loved one brings you some peace now.
Please accept my heartfelt condolences on the loss of your beloved pet.
We may not be able to ease your pain at their loss, but we can be here for you and help you through this difficult time.
In the midst of sorrow, may you discover moments of grace and strength to guide you through.
Always keep in mind that grieving is an individual process, and that you can and should take as much time as you need to mend and acknowledge your feelings.
As you grieve, may you find solace in the memories you shared with the one who has passed.
The life and example of your cherished one will live on in the hearts and minds of future generations.
It's good to take things slowly as you grieve; healing is a process, not an instantaneous event.
May the love and memories you had with your loved one offer you solace and act as a guiding light in the days ahead.
I pray that you'll be able to find some light in the midst of your sorrow and find the strength to move forwards.
Feel the love and support of those who are here for you as you deal with this devastating loss.
In this trying time, may the love and support of family and friends give you the strength and courage you need.
Long Beautiful Things To Say When Someone Dies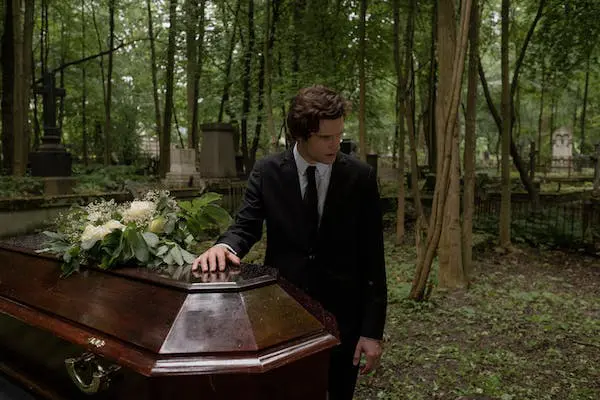 That she is no longer here is unbelievable. We enjoyed brunch at the hotel last week. The fact that she departed without saying goodbye hurts me. Nonetheless, I hope you take as much time as you need to mourn her loss. It would be great if you didn't lock your feelings in. I am deeply sorry for your loss.
I am sorry to hear of the passing of _. Even though he has been fighting this cancer for a long time, his passing will not alleviate his suffering. His presence provided some solace even now. We pray that he is finally at rest, far from any further suffering.
We share with you your sorrow about _'s passing. The memory of your love for _ should serve as inspiration for you to keep moving forth. We hope you find the fortitude to hold fast to his values. I need to be with you while you mourn his loss.
Sincere sympathies on the loss of _. You might feel completely alone right now. We're morning with you. Tonight, you can expect me at your house. You may cry your eyes out, knowing you have someone to lean on.
You are on my mind right now. Even though he is no longer physically here, we will never forget the influence he had on our lives. With him as a role model, I've become a better person.
In Heaven, there is no such thing as hurt, suffering, or agony. Though we mourn his/her physical absence, we take solace in knowing that he/she is in a better place now.
I cannot fathom your pain at this time, and I will not pretend to understand your sense of loss. Please call me if you need anything; I'm here for you. Don't be shy about reaching out for help or companionship if you ever need it.
Never an easy thing to put into words, but know that you have my heartfelt condolences in this trying time. Just let me know what I can do to help.
I'm sorry for the loss you and I both experienced. I know that we will find solace in one another and in the remembrance and perpetuation of our love. In this manner, he will never truly perish.
At the lowest points in my life, __________ was there for me. Now I know that no matter where I am, physically or spiritually, he or she is always close by. Even though we're grieving a physical loss, I want you to know that as cliché as it may sound, the people we love never, ever leave us. I pray this helps ease your mind.
Conclusion
Death is inevitable, we all must face the loss of someone dear to us.
Life is a mixture of happy and sad moments.
We need to be comforted and move on with life after someone passes. Kind words can help us cope with this.
Receive and say beautiful things when someone dies so coping with grief may be easier.