What are some good questions to ask students?
If you're a teacher, you'll understand how much a lighthearted daily question for students can brighten up a classroom, especially when it's time for them to return to school.
We've compiled some daily questions in this blog post that are great icebreakers for middle school and high school students.
Use this list from the first day of school all school year long and never scramble for morning meeting icebreaker questions again.
Additionally, you can bookmark a free printable of each fun question of the day at the bottom to keep nearby at your desk.
The topic of your choice
A quick way to introduce yourself to your students and help them get to know one another is to ask them about their favorite things. For elementary school students, they are especially helpful. Below are some icebreaker questions for students to make learning fun.
What is your preferred book, and why?
What is your preferred film,?
What do you find most interesting?
What is your preferred chip flavor?
What is your preferred musical style?
What flavor of ice cream do you prefer, and why?
What is your favorite location on earth?
What is your favorite area of your current residence and why?
What sport do you enjoy watching or playing the most?
What activity do you enjoy doing most with friends, and why?
What game do you enjoy playing with your friends the most?
What kind of weather or season do you prefer, and why?
Please consider the reason(s) for your current favorite teacher.
Which pastimes are your favorites, and what about those of your family?
What is the best family custom you have for a holiday or other special occasion, and why?
How would you use a superpower if you had one, and what would it be?
Which rule, in your opinion, ought to be put into global effect?
What are your unique talents, and how could you impart them to others?
What are three things children can do to contribute to a better world?
How would players interact with a new board game that you invented?
What would you say are the three words that best describe your personality and why?
How do you make yourself feel better when you're upset or angry and does it always work?
What is the sensation of joy like? How would you explain joy to someone who has never felt it?
What subject matter would you choose for your book, and how would you engage readers?
What would you most like your friends to say to you to confirm their feelings for you?
Identify the items in your room at home that you could use to construct a fort, and then describe how you would go about doing so.
How did it make you feel when you realized you could do something you had previously thought you couldn't?
Why do you believe that eating a carrot instead of a banana would be preferable?
Why, in your opinion, are dinosaurs preferable to unicorns?
Why do you believe a cat would be a more suitable pet than a fish?
Do you prefer to travel by train or by plane, and if so, why?
Would you rather play in a park or your backyard?
What do you find more enjoyable, biking or roller skating?
Why would you choose to eat sour milk over eggs that are going bad?
A button-down shirt or a t-shirt: which would you prefer to wear more frequently?
Instead of visiting every country, why would you choose to travel through space?
What makes a dentist's office more appealing than a doctor's office?
Which would you choose if you had the choice between pizza and scrambled eggs for breakfast?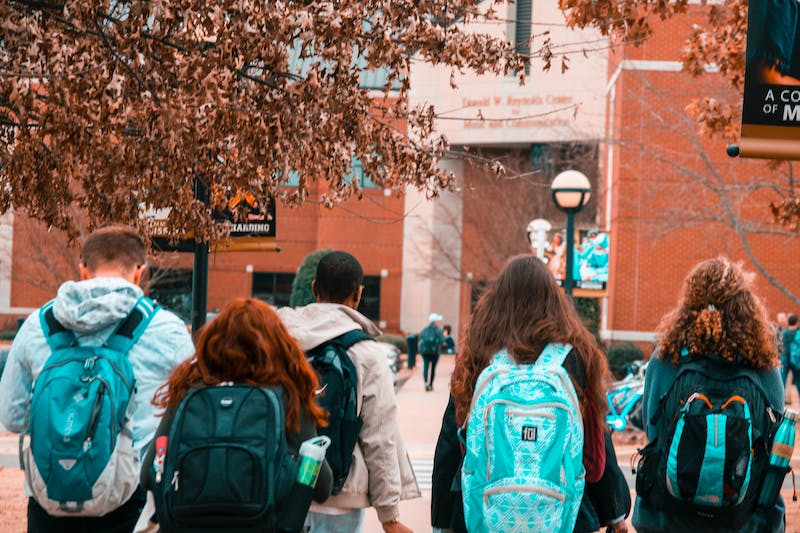 What do you think is better, living in a cave or a tree house?
Would you rather go to the beach or the mountains as a vacation destination?
Why would you opt for gills to breathe underwater rather than wings to fly?
Why would you choose to wash the dishes after dinner rather than tidy up your room?
Why being faster or stronger than superhumans would be preferable?
Why would waking up early every morning be preferable to staying up late every day?
What makes you think that growing either flowers or vegetables on top of your head would be better?
Which would you choose if you had to choose between snoring and having awakened dreams?
Why do you think playing outside all afternoon would be preferable to sleeping all afternoon?
Why would dying your hair in ten different colors be preferable to going completely bald, in your opinion?
Why would you decide to create a brand-new popular video game, TV show, or toy?
Why would you prefer to spend the rest of your life doing nothing but chores and going to school?
Why not choose your favorite YouTuber over your favorite singer as best friends?
Which would you choose: having to say everything you think, or keeping quiet unless someone speaks to you?
What makes your family unique from other families?
Which "family rule" do you wish you had the power to alter?
What are some important ways for kids to respect those who are older than them?
What sort of community would you pick for your family to relocate to next?
What would happen on the perfect day you would spend with your loved ones?
In the future, who from your family would you most like to aspire to be like?
What are the top three descriptors that your neighbors would use to describe your family?
How can you help the younger family members by serving as a good example for them?
If you had to describe your family in just three words, what would they be?
How do your parents or other authoritative family members assist you in excelling academically?
Which of your gifts has been most highly praised?
What facet of growing up presents the greatest difficulties?
When was the last time you were fortunate or blessed?
What age do you believe an individual attains as an adult?
In your opinion, which five words best describe who you are?
If you had faith in your ability to succeed, what would you try?
What would you do if you were granted the opportunity to vanish for a day?
For what do you want to become famous when you're young?
If you had the opportunity to give one gift to every child on the planet, what would it be?
What characteristics do you believe make you a good friend, and why do you believe that?
If you had the option to live anywhere and at any time, which decade would you pick?
If you could only impose one rule on the planet, what would it be?
Which innovation do you believe would significantly improve the quality of life for everyone?
If you had the power to change the outcome of a book, television program, or movie, how would you do it?
What do you think would be the hardest part about losing one of your five senses?
Which three things would you most want to have with you if you were marooned on a desert island?