Ukrainian women have always been thought to be the most beautiful Slavic women because they care a lot about how they look, choose their clothes with care, and value their culture and history. They have beautiful, lengthy hair; beautiful eyes; delicate, fair skin; and passionate kisses. They dress very well for every event, which makes them stand out wherever they go. They are very careful and loving, and they want to build a life together as a married couple. This shows that they are loving. They are nice, intelligent, and thoughtful; know how to have fun; and can sustain a chat on any topic.
Ukrainian women have a rare crossbreed of incredible characteristics and extreme self-confidence. No man will be able to withstand the enchanting looks of a Ukrainian woman. Only the best girls are present as live beauty pageant finalists. This list comprises pop singers, popular gymnasts, songwriters, models, and politicians. They can bewitch the world's attention with their mesmerizing looks and bravery. You may get motivated by their hard work and tremendous talent.
Related: Top 10 Most Beautiful Women In America
These beautiful ladies from the second-largest European country have not only made quite an impression with their gorgeous looks but also made a name for themselves. They are illuminating women and young girls all over the world with all their achievements, and we cannot help but be astonished by them. We hope this article helped you learn something new about your favorite ladies' celebrities in Ukraine.
Let's dive in then…
10 Famous And Most Beautiful Women In Ukraine
1. Ani Lorak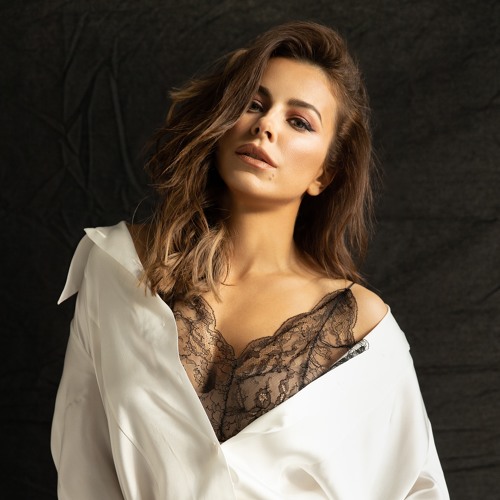 Date of birth: 27 September 1978
Place of birth: Kitzman, Ukrainian SSR, Soviet Union
Profession: singer, songwriter, actress, entrepreneur
Her real name is Karolina Miroslavivna Kuiek, but she is known artistically as Ani Lorak. She is a famous Ukrainian singer, composer, actor, and businesswoman. She previously served as a UN Goodwill Ambassador. She was born in Kitzman, Ukraine, in 1978. Lorak became well-known outside of the former Soviet Union after her song "Shady Lady" came in second place at the 2008 Eurovision Song Contest, where she was representing Ukraine.
2. Tina Karol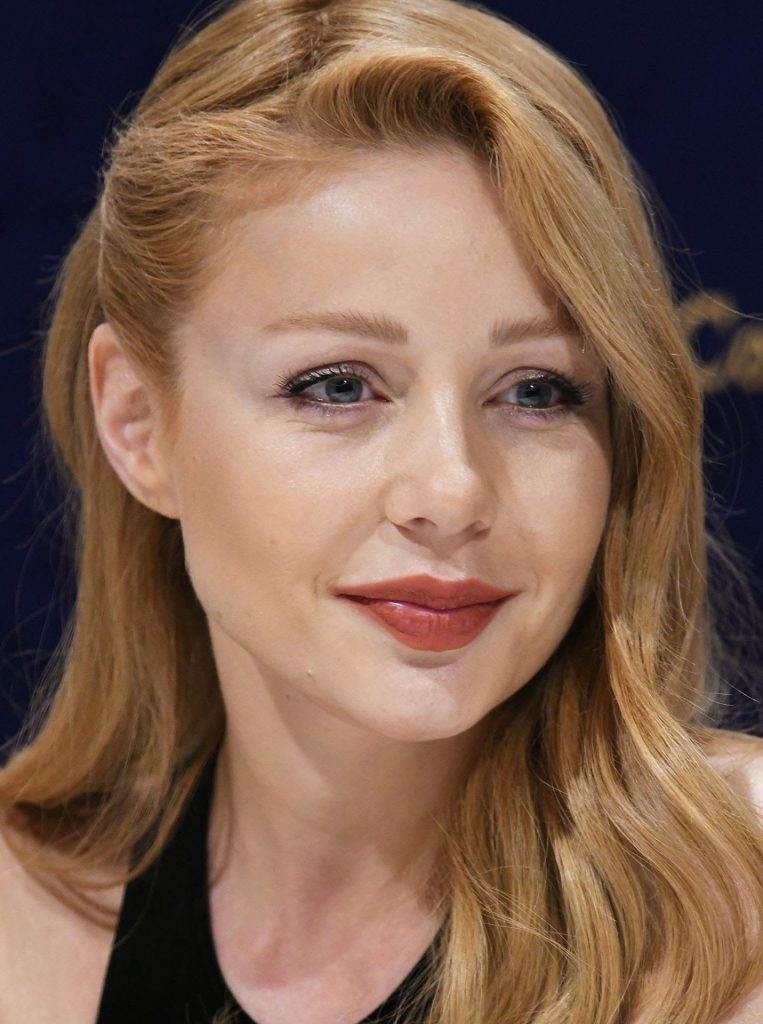 Date of birth: 25th January 1985
Place of birth: Orotukan, Russian SFSR USSR
Profession: Singer, actress, and television presenter
Tina Karol is a singer, actress, and television host. She was born in 1985. She emerged eighth in the 2006 Eurovision Song Contest with the song "Show Me Your Love." Since then, Karol has served as a mentor on The Voice of Ukraine and has functioned as a judge at Vidbir, Ukraine's national preference for the Eurovision Song Contest 2006
3. Olga Kurylenko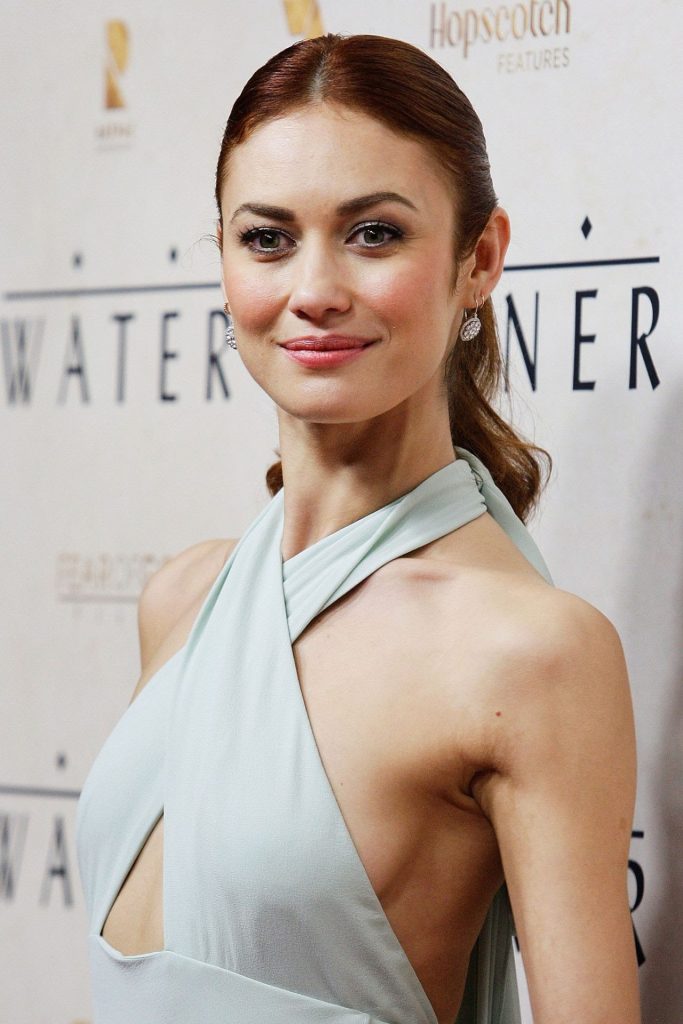 Date of birth: 14th November 1979
Place of birth: Berdyans' k Ukraine
Profession: Actress and Model
Olga Kurylenko is a Franco-Ukrainian model and actress. She became known and gained global fame after playing her role as a Bond Girl in the movie Quantum of Solace.
4. Anna Bessonova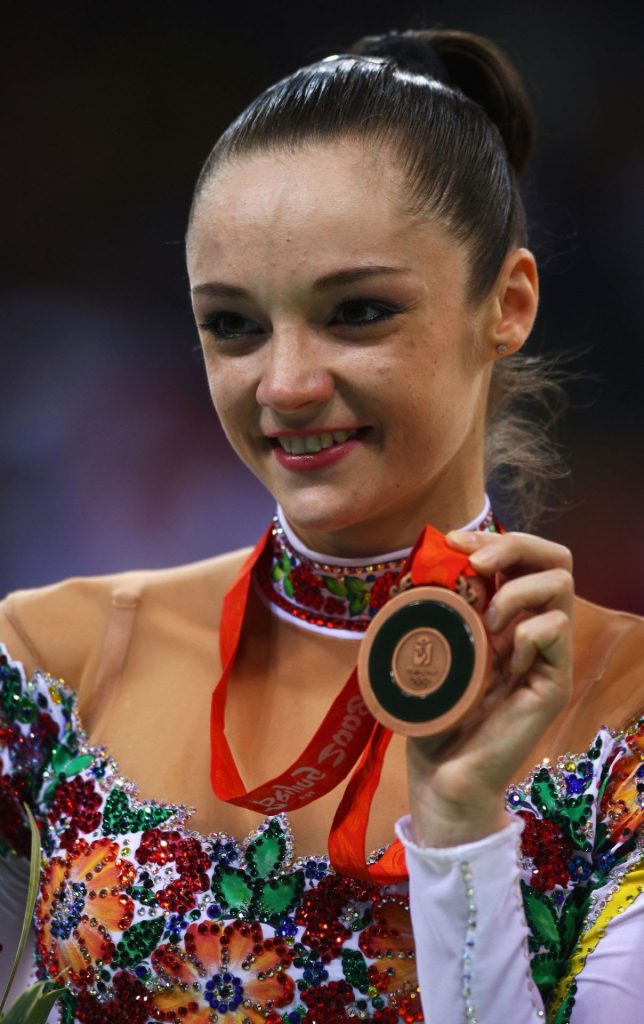 Date of birth: 29 July 1984
Place of birth: Kyiv, Ukraine SSR, Soviet Union
Profession: former individual rhythmic gym
Anna Bessonova is a former Ukrainian rhythmic gymnast. She is one of her age's most decorated rhythmic gymnasts. She was born in Kyiv, Ukraine, on July 29, 1984. She was the world champion in the individual all-around in 2007.
Related: 60 Most Beautiful Women In The World
5. Milla Jovovich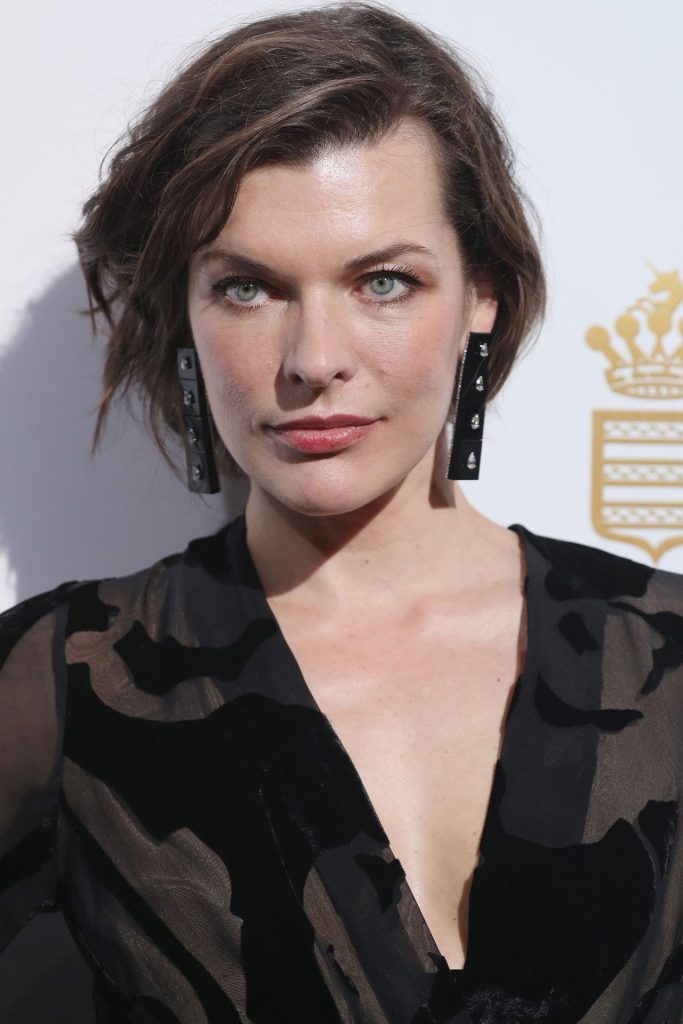 Date of birth: 17th December 1975
Place of birth: Kyiv, Ukraine SSR Soviet Union
Profession: Actress
Jovovich Mile is an actress, model, and musician from Ukraine. She has been featured in a number of science fiction and action films. She played the main role of Alice in Resident Evil, which was followed by four sequels within six years. Jovovich has also come up on the music channel VH1, in commercials for things such as Domino's Pizza and M&M's, and in multiple magazine spreads. Popular cartoonist, excellent model, actress, and musician. She is famous for movies like The Fifth Element, Return to the Blue Lagoon, and Resident Evil, among others.
6. Ruslana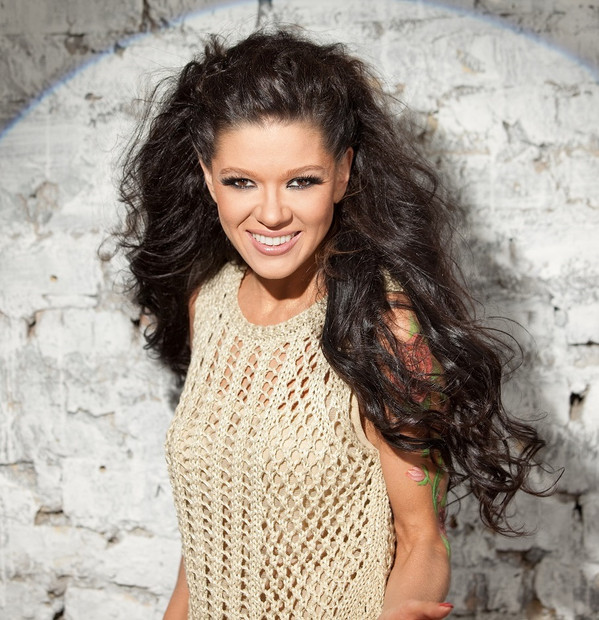 Date of birth: 24 May 1973
Place of birth: Lviv, Ukraine, SSR, Soviet Union
Profession: Singer, Dance, Producer, Composer Conductor Pianist, Lyricist, Voice actress, politician, UNICEF goodwill ambassador, activist.
The 1973-born Ruslana Stepanivna Lyzhychko, politely known by her stage as Ruslana, is a recording singer and People's Artist of Ukraine who has won the World Music Award and the Eurovision Song Contest. Pop singer, known for being one of Ukraine's top pop stars, and winner of the 2004 Eurovision Song Contest. She was once a member of parliament and now represents the Our Ukraine Party in the Verkhovna Rada, the Ukrainian parliament. In Ukraine, Ruslana worked as UNICEF's Ambassador from 2004 to 2005.
7. Dasha Astafieva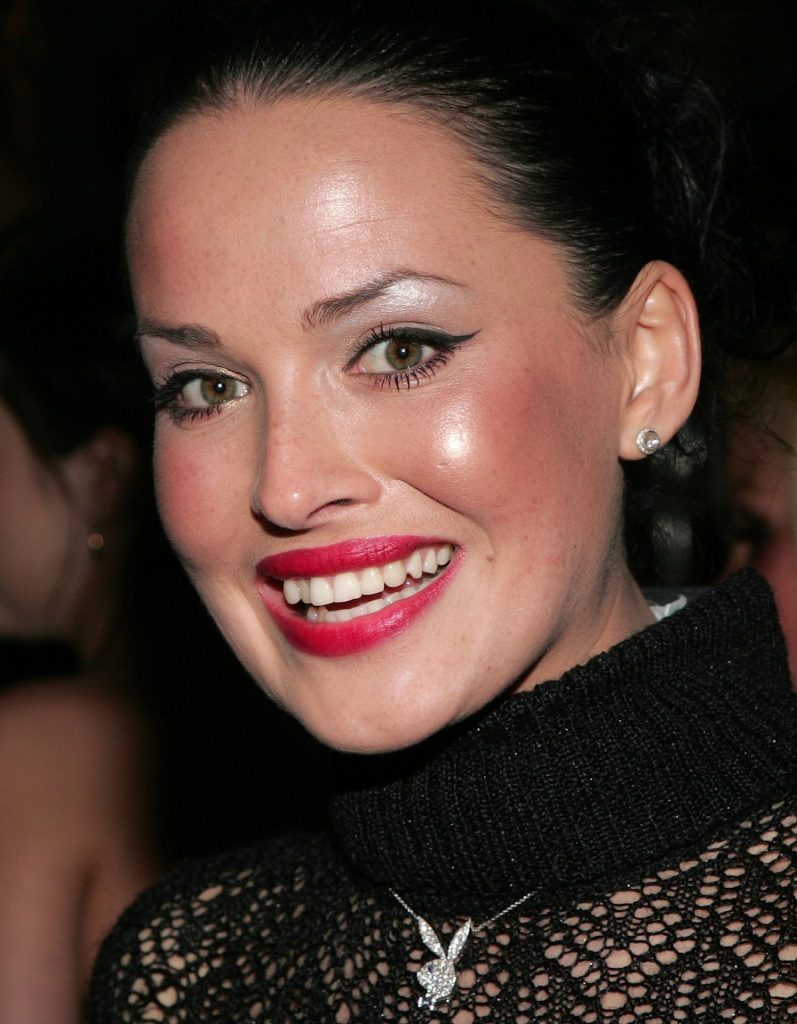 Date of birth: August 4, 1985
Place of birth: Pokrov Ukraine
Profession: Model, vocalist, and actor
Daria Viktorivna Astafieva is a model, vocalist, and actor from Ukraine. Formerly a member of the Ukrainian musical group Nikita, Astafieva was named Playboy Ukraine's Player of the Year in 2007 and Playboy America's 55th Anniversary Playmate
8. Diana Garkusha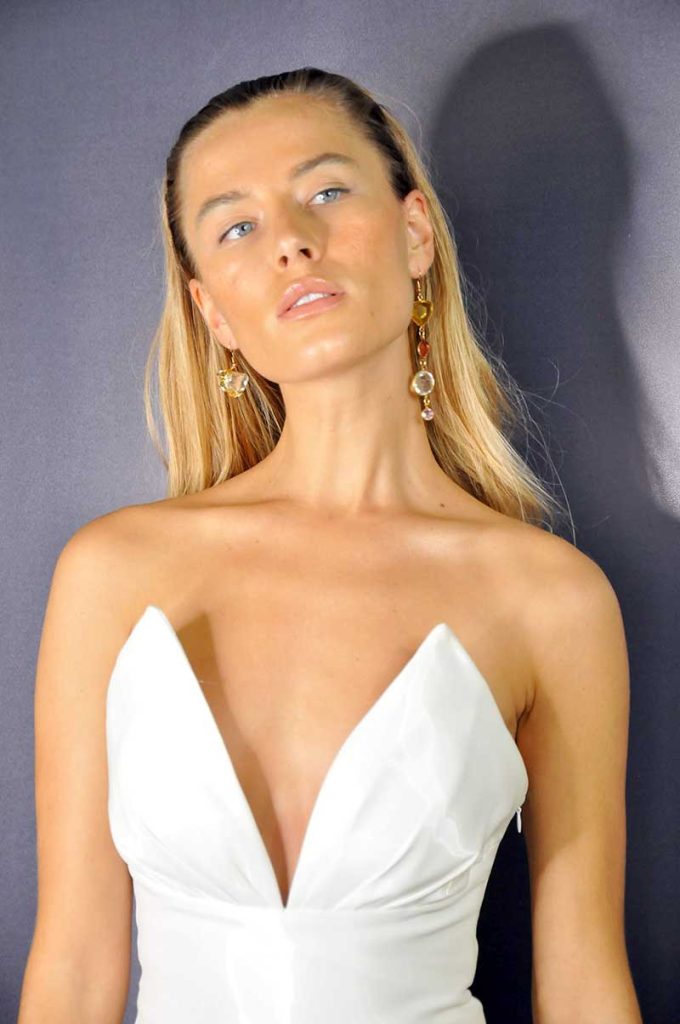 Date of birth: 1995
Place of birth: Kharkiv Ukraine
Profession: Lawyer, Dancer
Diana Ruslanivna Harkusha, sometimes translated as Diana Garkusha, is a Ukrainian lawyer, dancer, and beauty pageant winner who won third place at Miss Ukraine Universe 2014. She later represented Ukraine at the Miss Universe 2014 pageant, where she placed as second runner up
9. Veronika Didusenko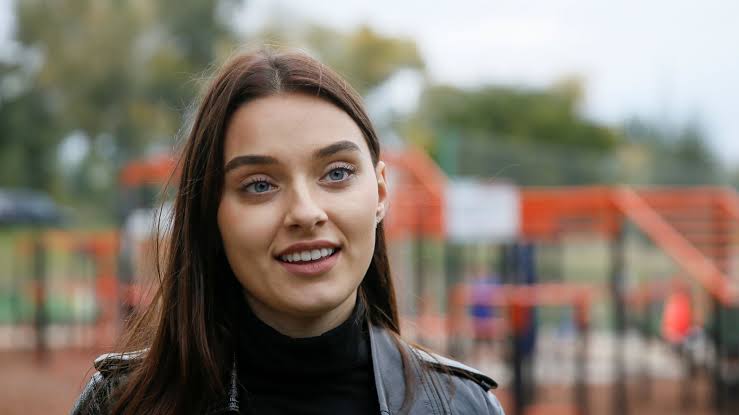 Date of birth: 12 July 1995
Place of birth: Kharkiv Ukraine
Profession: Model
Veronika Didusenko is a Ukrainian model and beauty queen who was crowned Miss Ukraine in 2018. She was later stripped of her title and banned from competing in the Miss World pageant, as she had been married with a five-year-old son.
10. Yulia Tymoshenko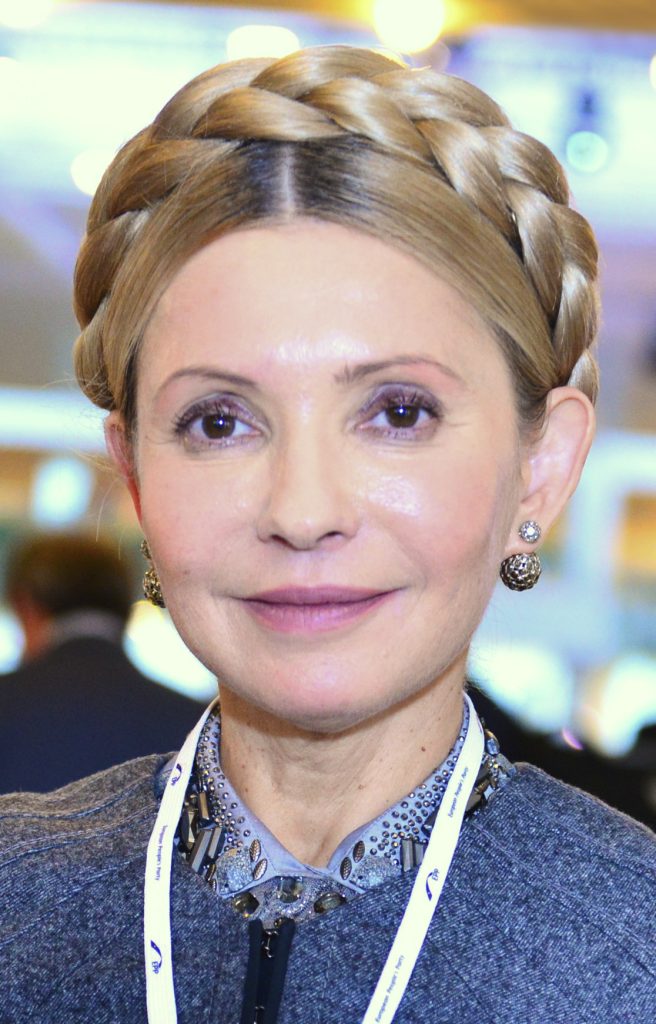 Date of birth: 27th November 1960
Place of birth: Dnipropetrovsk, Ukraine SSR Soviet Union
Profession: politician, people's Deputy
She is a politician from Ukraine and was prime minister from February to September 2005 and from December 2007 to March 2010. She was also a deputy for the people of Ukraine from 1997 to 2000, 2002 to 2005, 2006 to 2007, 2014 to 2019.