Challenges with mental health have the potential to impact various facets of our lives, including the dynamics within our relationships. If you find yourself grappling with mental health issues and a sense that they're adversely affecting your relationship, it's essential to recognize that you're not alone in this experience. Mental health struggles can manifest in diverse ways, influencing our capacity to connect with and support our partners. Conditions like anxiety or depression, for instance, may alter our communication style, emotional availability, and even our libido. We might exhibit withdrawal, irritability, or engage in hurtful outbursts directed at our partner. In certain instances, mental illness can also lead to behaviors jeopardizing the safety or stability of the relationship, such as substance abuse or compulsive actions.
It's crucial to understand that mental health challenges extend beyond the individual experiencing them, impacting their partner and the relationship as a whole. Partners may grapple with feelings of helplessness or frustration, unsure of how to provide adequate support. This dynamic can breed resentment or create emotional distance in the relationship. Therefore, it becomes imperative for both partners to engage in open communication and seek support, whether through therapy, support groups, or other available resources. Collaboratively navigating the complexities of mental health struggles allows couples to strengthen their relationship, fostering resilience and growth along the way.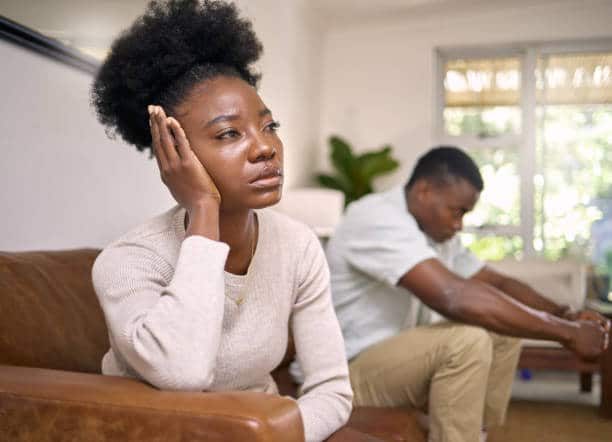 If you're fighting anxiety or depression, it's crucial to comprehend how these conditions can specifically influence your relationship. Anxiety, for instance, may contribute to heightened worry, diminished trust, and challenges in decision-making. On the other hand, depression can instigate feelings of hopelessness and detachment from your partner. You might sense a lack of energy to actively contribute to the relationship, coupled with a perception that your partner struggles to grasp the depth of your experience. Recognizing these patterns is vital, and collaborating to discover solutions that promote mental well-being and fortify the relationship is essential.
Anxiety and depression can impact intimate relationships by creating communication barriers. The challenges posed by these conditions can make it arduous to convey your emotions and needs effectively to your partner. This communication breakdown may lead to misunderstandings and foster resentment, adding further strain to the relationship.
Because we care about your mental health and your having a healthy, happy relationship, here are a few things you can do to prevent your mental health from ruining your relationship;
1. Communicate Openly with Your Partner About Your Mental Health Struggles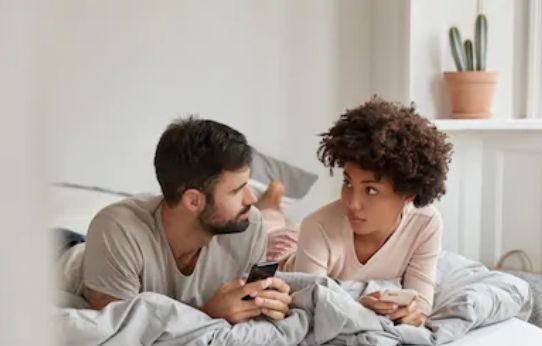 When facing mental health challenges, fostering open and honest communication with your partner about your experiences and needs is crucial. This may prove challenging, especially if feelings of shame or guilt are present regarding your mental health. However, it's essential to acknowledge that your partner cares for you and wishes to support you during these struggles. Engaging in candid conversations about your mental health can enhance mutual understanding and pave the way for collaborative solutions.
Initiating a discussion about mental health with your partner can begin by choosing a time when both of you feel relaxed and comfortable. Share your feelings and experiences, creating a space for your partner to express their thoughts on your mental health challenges. Listening attentively to their perspective and acknowledging their feelings is equally important in this exchange. This approach fosters a supportive environment where both partners can contribute to the conversation, strengthening the foundation for understanding and collaboration in navigating mental health challenges together.
2. Set Boundaries And Expectations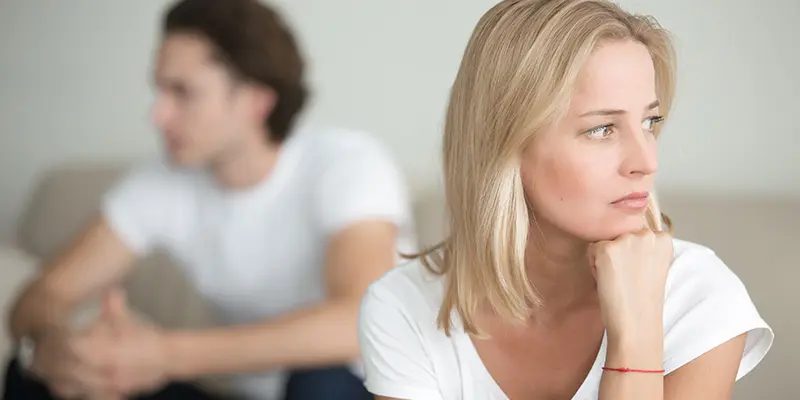 Establishing clear boundaries and expectations is a vital component when discussing mental health with your partner. Clearly articulate the type of support you require, whether it's a listening ear or assistance with practical tasks. Equally important is conveying any triggers or warning signs that might signal a deterioration in your mental health. This information equips your partner with the awareness needed to provide timely and effective support when necessary. By setting these boundaries and expectations, both you and your partner can navigate the complexities of mental health challenges with a shared understanding and a proactive approach to support.
3. Seek Help For Your Mental Health And Relationship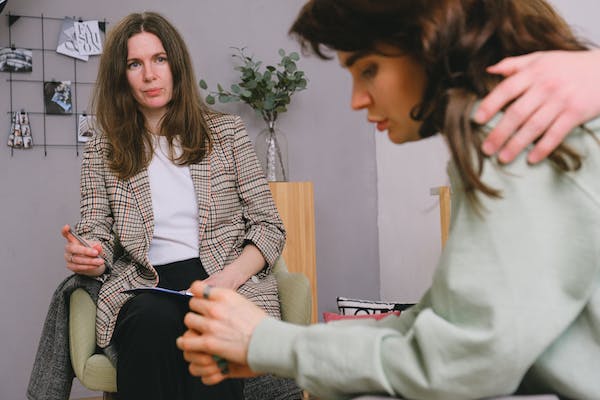 If you find that your mental health struggles are significantly affecting your relationship in ways that seem overwhelming, it may be time to consider seeking professional support. A mental health professional can assist you in managing symptoms related to anxiety or depression and collaborate with you and your partner to develop effective strategies for communication and problem-solving. Couples therapy is another avenue that can prove beneficial, offering a secure environment for you and your partner to address challenges and work towards fostering a healthier and happier relationship.
It's crucial to recognize that seeking professional help is not a sign of weakness; rather, it's a courageous step towards improving both your mental health and the dynamics within your relationship.
4. Implement Effective Coping Strategies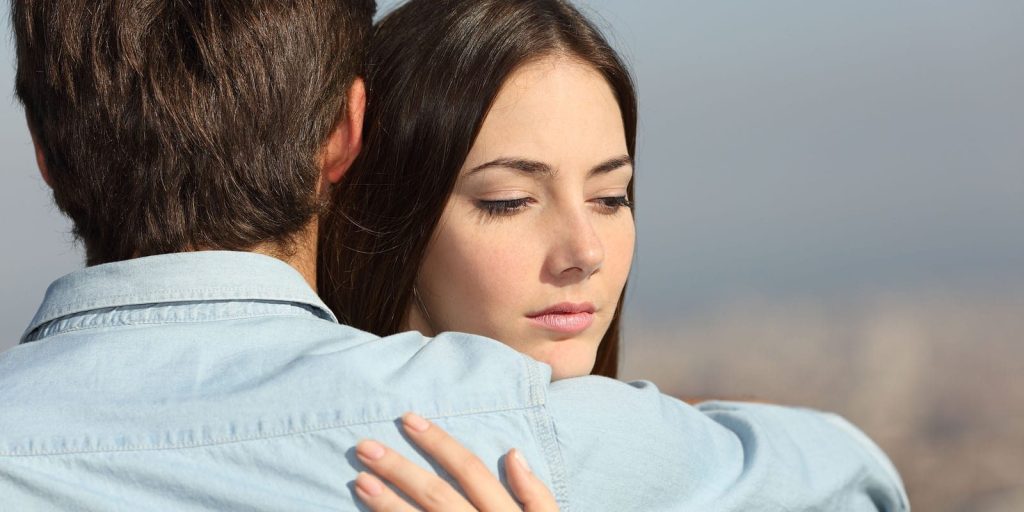 Navigating mental health struggles within a relationship can indeed be challenging, but implementing effective strategies can make a significant difference. Engaging in mindfulness practices, incorporating regular exercise and self-care into your routine, and seeking support from loved ones or a therapist are proven coping techniques. Collaborating with your partner to develop strategies for handling conflicts healthily and productively can also be beneficial. It's important to recognize that you and your partner constitute a team, and by working together, you can successfully navigate and overcome challenges that arise from mental health struggles.
5. Navigate The Stigma That Comes With Mental Health Challenges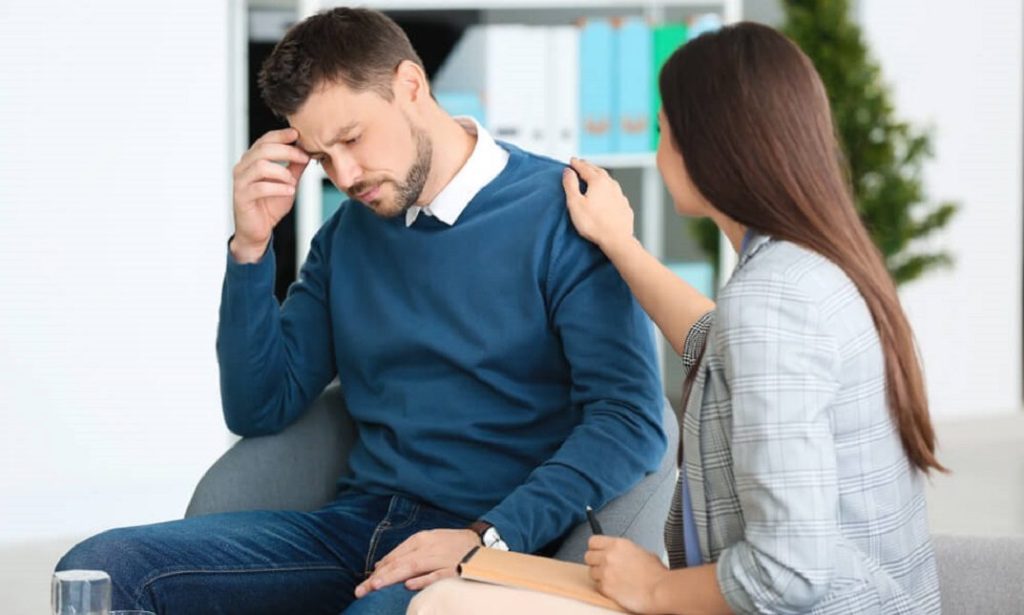 Open communication with your partner about the specific experiences you're undergoing is crucial, and seeking support from a mental health professional or a support group can be beneficial. It's essential to remember that mental illness is a medical condition warranting treatment and support, akin to any other illness. Your partner has the potential to be a supportive ally in helping you navigate these challenges, emphasizing the importance of understanding, compassion, and shared efforts in addressing mental health concerns.
6. Try To Rebuild Trust And Connection With Your Partner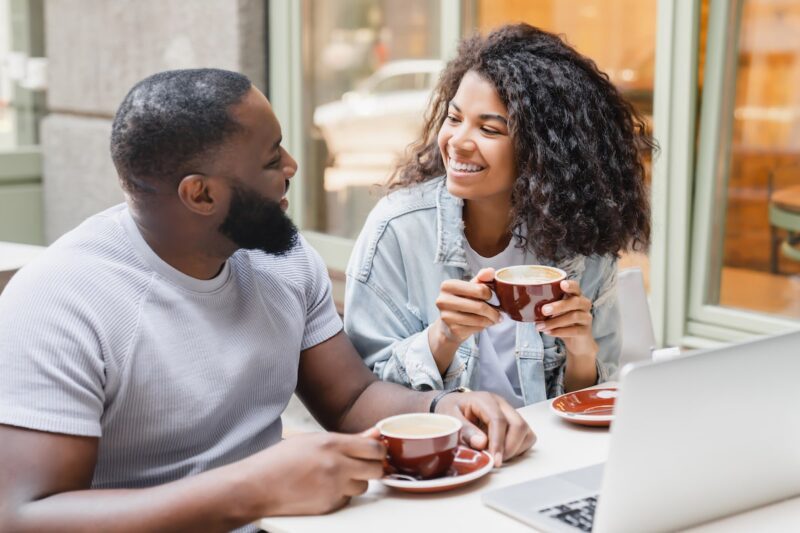 Rebuilding trust and connection in a relationship strained by mental health struggles can be challenging, but it's possible with patience, understanding, and a joint commitment to work through the difficulties. Open and honest communication with your partner about the impact of mental health challenges on the relationship is crucial, and collaborating with a therapist can help in developing strategies for rebuilding trust.
One effective approach for rebuilding trust and connection following mental health-related conflicts involves practicing empathy and active listening. This entails consciously striving to understand your partner's perspective and emotions, acknowledging and validating their experiences. It's equally important to actively listen to your partner without interruption or dismissal of their concerns. Demonstrating empathy and engaging in active listening contributes to creating a safe and supportive environment conducive to the rebuilding of your relationship.
Conclusion
Recognizing the broader impact of mental health struggles on the relationship is pivotal, acknowledging that these challenges extend beyond the individual experiencing them. Open communication becomes the cornerstone, fostering an environment where partners can express their thoughts, feelings, and needs without judgment.
To prevent mental health from adversely affecting your relationship, fostering open communication is key. Initiating honest conversations about your mental health experiences and needs creates a foundation for mutual understanding and collaborative solutions.