Are you in the same room with him and just want to say something to heat the moment? Or you are doing a long-distance relationship or maybe you just want to send him a text to build lots of anticipation. Continue to read below.
Dirty talk phrases to turn him on and make him feel good and also perform better in bed. First, you will have to establish a s_xual connection. Discuss first, and don't just drop it like a bomb, without something leading to it. You can also flirt with each other, all of these are small things you can do to build tension. 
The advantages of dirty talking.
It acts as a stimulant to the brain. Your brain is in command of thrills and excitement, and this is where your wildest fantasies begin. Keep dirty talking as your s_xual arousal rises, what's a better way to get ready for a night of pleasure than to start with some dirty talk? Dirty talk is very personal and private and as you know it leads to a closer and more intimate and healthier relationship with your partner. 
201 dirty talk phrases to turn him on and have a hot s*x
Part I
Guess what I'm wearing now, or would you like to find out for yourself?
The first thing I thought of when I woke up this morning, was your lips on mine.
I want to kiss you so bad right now and also kiss down there.
Do you want to see my new panties?
I am thinking about you and my mind is very dirty
I am going to bed now and I am not wearing any panties.
It suddenly got hot in here, let's take out clothes off
I can picture you standing naked, and you are not standing alone. *Wink
Let's end the night in our sweats and heavy breaths
Can I choose my punishment, because I want to be on my knees right before you?
It's so cold in here, but it will be warmer if you could slide into my…
I wish I could see you on top of me instead, I hate seeing my ceilings.
Imagine I'm lying down next to you naked, what would we be doing?
I can't help it, I want you so bad right now. Help!
I want to savor your whole body, became you smell so good and I mean literally eat every part of your body.
If wishes do come true, then I wish to be in your bed naked with you.
You are so hot, but our bodies can even be hotter when we are done.
Let's make this night a time to remember. So my house or yours?
Me and you naked in my room.
Let's do it tonight, and let's do it until we pass out.
I can't get last night out of my head, you wanna do it again?
Let's make love over and over again.
I wish you are here with me, covered in our sweats while we catch our breaths together.
I don't want to sleep on my bed tonight, I rather sleep with you.
Do you want to try this new position? It could be our next favorite?
Do you have anything to do this night because I want to do you?
I want to get off work sooner and come home to make love to you.
Let's be even nastier tonight.
No panties. No problem!
I want to touch myself but I wish you are the one doing it.
Come here so I can make sweet sweet love to you.
I am in the bathroom and I'm so wet, and I'm not talking about the water.
Make me scream your name tonight and every day.
My mind is so dirty and the best part is that you are in it.
I want your hands all over my body tonight.
I want to see you naked and getting busy with me tonight.
Guess what I have in mind right now? ( Say it while running your hand on his body)
Do you want to know what I want to do with you right now? Get over here and find out practically!
Let's spend the night in pleasure and pain.
Let's get very dirty and sweaty tonight
What are you doing? Climb me or I will climb you?
I am looking for where to sit, do you mind if I sit on it?
Let's decorate the room, and I know how to start. Let's fill it with our moanings.
You make me feel so good, let's not stop.
Let's skip breakfast, you can eat me instead.
You have been on my mind lately, and you are not a good boy too.
Do you want to f**k and have a goodnight's sleep?
I miss being on top of you baby. I want to kiss you so hard and fill your hard c**k in me.
I want you deep inside me tonight and I can't stop wanting it.
You are all I want to have tonight. Thanks
Do you want some deep throat baby? Let's get home and get to work.
You are my biggest turn-on. I need your touch but my female part needs you even more.
I needed a drink tonight, but then you crossed my mind. Do you want to have me on my knees tonight?
You taste so delicious and I want more of you.
I want to sit on your hard c**k all day long.
Can you go down on me baby, I feel extremely wet.
Let's not spare any second, put it in me. All I want to do is warm up your d*ck.
I want to 69 with you and I'm not talking about 69 baby.
If you are a good boy, I promise to jiggle my ass for you tonight.
Come home, I'm hungry and I'm not talking about food
Guess what I'm doing? I'm touching myself right now and I keep moaning your name.
Let's do that thing that makes my boobs bounce all in your face.
Tell me in a whisper, where you want me to touch and kiss you
You are in control of my mouth tonight. What would you like to it does for you?
I can't wait for you to come over here and part my legs.
I need to be spanked by you, but I also want to get on my knees and jerk you off.
I had a wild dream and you and I were the main characters.
Let's make an erotic movie tonight.
Can we just live together and f**k all day and every day
I miss you and I miss your d**k even more
I need you here f**kin me and f**kin me so hard until I can't breathe.
All I want in my mouth is your juice.
Can we skip to the part where we org*sm together and try to catch our breath?
I want to do very bad things to you tonight.
 I want to be with you. Nak*d and s*xy.
Do you want to lie down for a bit and moan?
I need to feel you deep inside me, now that we are alone.
I am so horny and I can't quit thinking about you here with me.
Do you want to try a new position with me, we are gonna love it.
Guess the color of my panties and I will give you an intense BJ.
My panties are drenched. Help!
What do you want me to wear tonight for you?
I can't wait till we are alone again and make the night nastier.
Do you want to know what my pu*sy would say to you right now if it could talk? It will say it misses you.
Let's see tonight and pound the alarm. Wink
Come here and give me some good facials.
My mission tonight is to get every last drop of your c*m
I am thirsty asf, come shoot your loads in my mouth.
Let's spend the rest of the day, c*min, and going again.
I want to have lots and lots of pleasurable nights with you.
Do you think I can make you c*m right here and right now?
I want to have your c**k and taste myself on it.
I want to make you c*m a million times.
Guess what we are doing tonight? It starts with us getting naked.
I like kissing and licking every part of you. I can't stop thinking about doing dirty things to you.
You look hot in that tight pair of jeans, you will even look hotter when I rip them off you.
I love staring into your eyes, it makes me weak in the knees.
I can't get the picture of you on top of me out of my head.
Do you want to slide my panties to the side and f*ck tonight?
Come here and make me scream your name.
Part II: Dirty things to say to turn him on and drive him wild and crazy.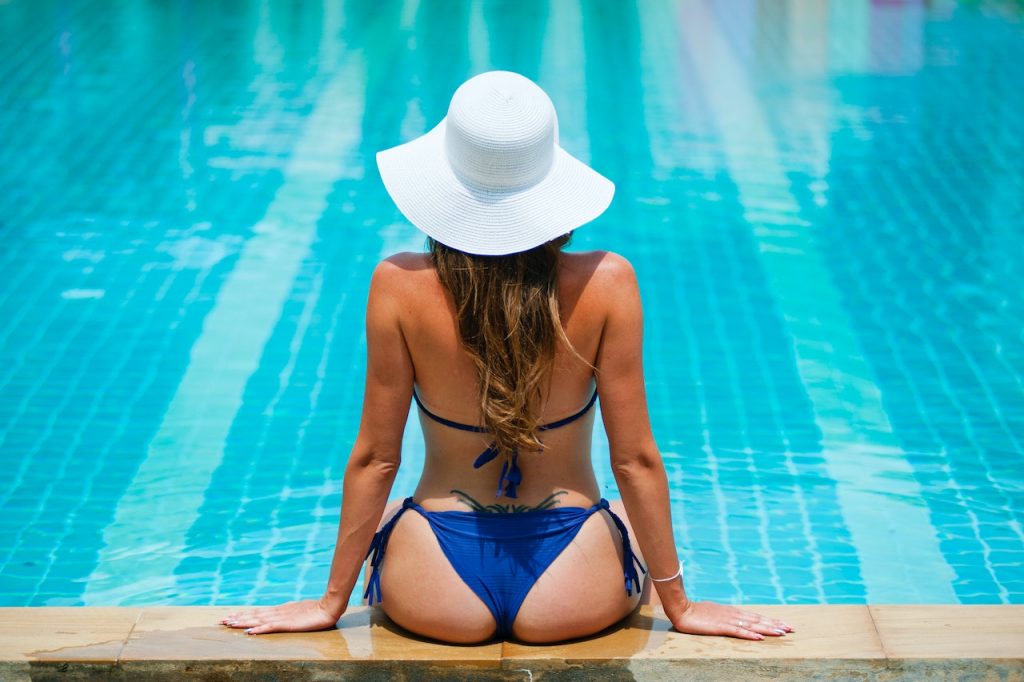 Things to say to turn him on, while in public, about his looks, while in bed with him, or s_xting. 
Your c*ck has been on my mind all-day
Lie down in bed let's get each other off.
You turn me on every time you move around with a body like that.
Do you know what I find s_xy? You in that briefs 
Seeing you all sweaty after a workout makes me wish you were working out on me instead.
Your eyes are s_xy, they can command me to be on my knees and give you the best BJ of your life. 
I love being wrapped around your arms. It makes me want you to have all of me
Your abs are toned like a god. I want it pressed on my naked body.
You need to come to do all of the dirty stuff you've been doing in my head to me right now.
I want your body on mine and we move in synch.
Thinking about all of the bad stuff we could do if we didn't go out.
I want to be in control tonight and I want you to be a very good boy.
Help! F**kin you is my new obsession.
I want to feel your body next to mine and our hands busy too.
Come let me warm you up, and I'm not talking about just my body. Wink
You s_xy beast! Come show off your s_xy moves in my room. 
I wish we are alone now, I have better things in my mind to do with you than this.
If you slide your hand into my skirt, you will find a surprise.
I can't wait till all you do is moan my name until you c*m.
Thinking about the last time we made love, I get turned on and can't wait to relive the memory again.
Wanna know what I'm doing right now? I will help you. 'I am touching myself
I want to kiss you right now and slowly kiss my way down to your…wink
What do you think about me breathing your name in your ear while you make me feel good?
You cross my mind then I get horny.
I promise to give it to you just how you want it.
Let's say good night to them and go and take our clothes off.
Let's escape and go make love.
I want to be on top of you right now, pleasuring you.
I wish you can be inside me for the whole day.
Do you know what feels amazing? you piping me up on your couch.
I love it when you pin me to the bed and have your way with me.
Come grab my hair from the back and make sure you go all in while at it.
How long until we start c*min?
Come make this p**sy purr.
It is big and I want to blow it.
Come me give me that d**k come give me that glow.
What do you think? Should I serve body for dinner?
I just got off the shower, and I miss you so bad. In bed and in me.
I want to please you until my name is the only thing on your lips
Damn is your tongue made of magic? Because I love the things it does to me.
Tonight I am going to have the time of my life, and I'm starting first to rip your clothes off.
I miss you so much in me
Come do it like you own this pu**y
I am all yours tonight. What are we gonna do first?
I am gonna make you squirm and groan my name
You have no idea how wet I am right now, but you would if you can put your finger in.
Let's get wild in bed and moan throughout the night.
Kiss me so hard and don't stop
Don't stop just like that
This feels so good, don't stop
I love the feeling when you're so deep in me.
I want to bounce on your d**k tonight.
One of my favorite things with you happens when we are naked.
I have two wishes; make me moan and make me c*m.
I only want pleasure tonight.
I want to f**k you hard and f**k you good. I want to be the only one you think of when the light goes off.
I want you to fill up my mouth and my pu**y.
Tonight is all about you and I c*mmin
I want you and I want you in deeply.
You have been all in my mind all day. It's time we f**k.
Do you want to f**k or do you want a BJ?
I have a surprise for you but I will give you a tip. I am lying in down in bed with nothing on.
Do you want to see how hot you have me, just staring at your photo?
Today you are gonna f**k me like I'm your slut.
I am dripping wet and I want all of you in me.
Pound me hard until I fill the room with the sounds of pleasure.
If we weren't outside I would be in bed with you filling me up from the back.
If I see you looking at me that way one more time, you will be moaning my name out here.
I just want to whisper to you that my pu**y is drenched.
Damn, look at you sitting right there looking so s_xy. I am horny now.
Do you want to find out the color of my bra?
My mind is filthy, do you want to get out of here and find out what's in there?
You are so delicious and I can't wait to have you in my mouth again.
I know the right place to be and it's on your bed.
Just put it in me.
Meet me at the back, I have a pleasure to offer.
Meet me in the car. I have always wanted to do it in the car.
I want to see you naked tonight.
I have such a filthy mind, we make movies in there too.
I woke up thinking about the last time you were in my bed.
Let's go another round until the neighbors can't take it anymore.
You drive me crazy, but I can even drive you wider once I climb on that.
I can't help not getting horny anytime I see you.
I love to have you for dessert, what are you doing tonight?
I love how you make me feel and scream your name.
Are you a s_x machine? Because you make me feel so hot and good. 
Can you hear my pu**y purr, or do you want me to bounce even more?
Please don't stop fu**kin me like that.
Bite my nipple and f**k me hard.
Show me how obsessed you are with my cooch**?
Let's make some of my dirty thoughts into reality.
Are you as good as you are in my fantasy, in real life?
I am bored. And I can only think of you here with me, playing with my private part.
I just saw this long banana and I immediately thought of you. Guess what? I'm eating it.
Guess what I wish to do to you? It involves you naked.
Do you need help with anything, I can give you a hand… Or something.
I am sitting in the shower and I wish you are here getting down on me.
Can I make a wish? Yes? I want you right now.
I don't know, but my body tells me you want to see me naked.
Are you thinking of seeing me naked? Because in my mind we are doing more than that.
I want your mouth on mine and any other places our mouth can go.