In addition to walking your daughter down the aisle, one of your most important responsibilities as the father of the bride is to make a toast. The dad's speech is a cherished custom that sets the tone for the celebrations.
If you're the father of the bride, it can be difficult to come up with toast ideas. You have years'  worth of insight to pour into one moving speech after raising your child to be the person they are now. These excellent examples will motivate you if you get overwhelmed or perhaps need to come up with an idea of what to say at your daughter's wedding.
Free 12 best wedding speeches for the father of the bride.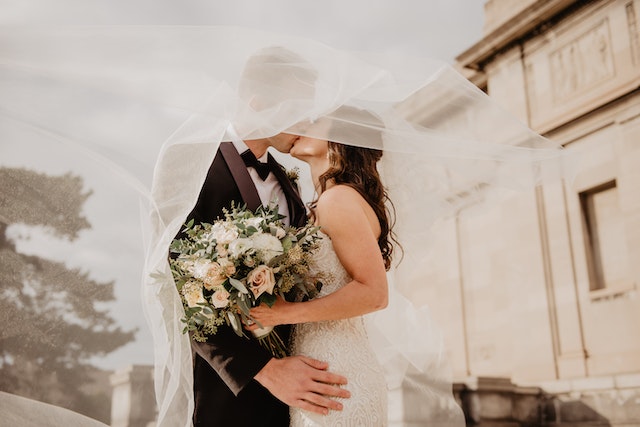 1. My daughter is truly an angel. It would be difficult to find someone who is kinder, more full of love, and more compassionate. When I reflect on her childhood, it's difficult for me to return to this day and realize she's getting married. That she has matured and is now someone's wife. It looks like it was just yesterday that I saw her mother cradling her. This has to be one of my happiest days on earth. 
I hope your marriage is full of happiness and joy, and you two will know no tears or pain. I pray that the lord stays present in your marriage and that he will be the foundation of your union, because if he is. Then it will never break.
2. Today is without a doubt one of the most significant days of my life. It's the day my gorgeous, intelligent, caring daughter marries a man who has tremendous significance in her life and has come to mean a lot to our family as well.
So, to my princess, I want you to know that I love you and wish you and (groom) a splendid, lovable, and joyful marriage together. Son, Please take proper care of my daughter. Happy married life to you two!
3. We can already see the effect (the groom) has on (the bride). She exudes joy, and it's lovely to see what a nice, considerate, and compassionate man you are. I'm happy for you both.
Let us now raise a glass to the man and woman of the hour. May you be happy and healthy, my daughter and her loving husband. And may your love bring you more joy and warmth each day. Congratulations!
4. Be best friends with one another, and share your happiness and joy and your sorrows. Always be honest with one another. And when things don't work out, express forgiveness as often as necessary. You and your spouse are starting your trip into married life today. And if you are as lucky as I have been, one day you will be in wonder of a new life joining your family.
With that being said, I'd like to raise a glass of toast to the married couple. And on behalf of everyone in this room, your friends and family. May your marriage be successful and solid. May it be filled with love, and may you be able to keep it enjoyable over the years. Big congratulations!
5. This beautiful woman before me will be joining hands with this lovely young man. I am indeed grateful that when she fell in love you caught her. Please join me today in wishing my daughter and my son-in-law stronger love happiness and blissful life as husband and wife.
6. I am indeed grateful to all of you here, who have come from far and wide to celebrate with us. I will tell you one thing for free, except I just realized this second that it isn't for free. If you didn't come it would have been cheaper. 
Today is a wonderful day in our lives and the life of my dearest daughter. As I look at her in that beautiful white dress. I can't help but be filled with the joy of the woman she has become. She was just a little girl yesterday, the one whose eyes brought lots of joy into the hearts of me and my wife. Today she has chosen a man to spend the rest of her life with. To spread the same joy and love she has always given us.
Hey son, (turns to the groom) you are a lucky man! May God bless your beautiful union and bring you even more happiness.
7. I have waited for this right moment, the time my daughter would be in the beautiful white gown with her sparkling smile and the man of her life standing right beside her.
The truth is why I have waited for this day for so long, I still do not know what to say
But I will raise a toast to you darling. Here is to the love you've given, for caring, for your parents, for always being there for us, for being amazing, and for making us the luckiest parents in the world. Here's to giving us the honor to be your parents. Here's to all the positivity the future will bring to you, we love you, baby.
8. I want to use this medium to thank everyone who is here to celebrate with us. You could've had a busy schedule but you still chose to come here and rejoice with my family. It means a lot to me and all of us of course.  As you've come to celebrate with us, so shall you be celebrated too.
Congratulations to the bride, my lovely precious daughter. You give me happiness so I wish everything that obstructs happiness will be far away from you. May God bless you and your husband.
9. (Tell a story about the first time you carried her in your arms) 
but today is like you are giving her to another man. And to the one who she will spend the rest of her life with. I do pray he takes care of you even more than I did and he loves you even more than we did. I wish you a splendid marriage.
10. However, marriage is a serious commitment, and I've been anticipating the day my daughter finds the one who will make her happy her entire life. Marriage requires respect, trust, and love. It requires patience and compromises. I strongly pray you two are extremely happy as my wife and I are. Please stand up for the newlyweds, ladies, and gentlemen!
11. I ask that you join me in raising your glasses in a toast to the happy couple. The joy of my life has always been (Bride) and I now give her to (Groom) He will adore and love her even more than I do, I'm confident. Cheers to a long, happy life filled with unending love and joy!
12. Join me in raising a glass to the lovely, kind, and happy couple. We are happy to have you as a part of the family (groom's name) and look toward many years of family gatherings, trips with the family, beautiful kids, and family festivities. Congratulations to the (bride and groom)
Conclusion
Consider the speeches at the wedding receptions you've attended and whether you liked them or not.
There is no ideal father-of-the-bride speech script to follow; instead, the best father-of-the-bride speech is YOU. Your warm sentiments and words, as the bride's father, will create the ideal speech to wish your daughter and son-in-law luck as they start their new life together.
Our advice for fathers of the bride should make it easier for you to give your daughter and the other wedding guests the most remarkable speech possible.