Are you looking for what to text a man to make him desire you? He's going to go wild this time.
A relationship with a guy who likes you is nice and beautiful, but it gets to a point where you both get so comfortable with each other that you forget to do certain things that you used to do at the beginning of the relationship.
Do you want your relationship to cascade into another dimension this year and want to spice it up and make it more exciting? Then send him sweet text messages that can drive him wild.
Just like women are, men are also moved strongly by what you tell them. If you tell him constantly that he is an amazing boyfriend or husband when he does certain things for you, he will do more to keep hearing it. Now imagine you send him certain messages to drive him crazy.
Imagine he's having a boring day at work and can't wait for it to be over so he can go grab a drink with the boys while discussing football, and then you send him a short sexy message; he'll run back home at the end of the day for him to do things that angels cringe with you.
How to drive him wild over text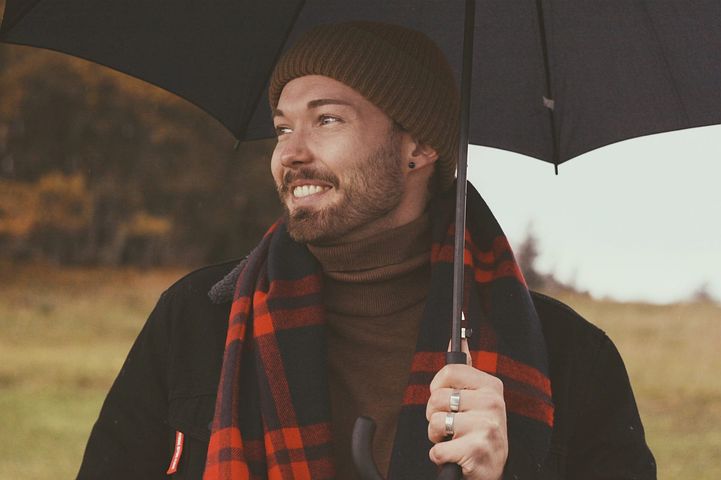 Here are 75 sexy texts you can send to your man today to drive him wild and running to you;
1. Getting to walk around naked is the best part of being home alone. Too bad you're not here to watch me.
2. I am inviting you to join me in my shower tonight. Are you accepting it or turning me down?
3. In what ways do you think you can punish me? I've been a very naughty girl today.
4. I wish you were in bed with me right now.
5. I need you to give me a full-body massage.
6. You can come over today if you promise to keep me awake all night.
7. I got some new lingerie; do you want to come over and see me try it on?
8. Can we both skip work tomorrow and spend the whole day in bed?
9. Wanna have a sleepover? But I have one rule: no clothes are allowed.
10. I need you so badly right now.
11. I'm hungry for a lot of things, and food isn't one of them.
12. Oops! I mistakenly spilled my drink on myself. I think I'm going to be wet till nighttime.
13. If I were to grant your wildest fantasy tonight, how sore will I be in the morning?
14. I can give you a thousand reasons why you should leave work and come home to me right now.
15. If you were to let me wear only one piece of clothing all day long, what will it be?
16. Want to have some serious WWE match in bed tonight?
17. I'm about to have my shower…..just wanted you to know.
18. What would you do if you were lying next to me right now?
19. If you were a photographer, what part of your body will be your favorite part to photograph?
20. Should I send you a picture of your favorite body part?
21. I had this crazy dream about us last night. Why don't you come over and let me show you what happened in it?
22. You have a way of making me lose my home training.
23. I'm about to enter the bathroom. Do you want to see a video of what I'm doing right now?
24. If you could touch any part of me right now, where would you touch it?
25. If I were to grant you one wish right now, what would it be?
26. What do you think of my new dress? I'm wearing it out with the girl tonight. (send him a picture of you in a very revealing dress)
27. Was sucking a lollipop and just thought about you all of a sudden.
28. I wanted to buy some new lingerie for you to see, but I'm very sure you won't let it stay very long on me.
29. We need to work out together….and I'm not talking about the gym.
30. If only you knew what I'm thinking about right now, you'd be amazed at how spoilt I've become.
31. I just can't stop thinking about you while I'm at work.
32. I can't sleep. I keep having this dirty dream about you.
33. You turn me on so well
34. I just saw your pics on your post. I think your lips need a good workout so badly.
35. A lot of times I've put my hands on my body and pretended they were yours.
36. I get turned on every time you look at me in that sinful way.
37. I'm I a maniac? Because everything you do turns me on.
38. On a scale of 1-10, how badly do you want to spank me?
39. Just thinking about you makes me wet.
40. I miss you badly. Let me give you something to look forward to (send him a sensual photo)
41. My favorite outfit is my birthday suit….wanna see me in it?
42. Tell me some of your secret fantasies, you never know, I might fulfill them for you.
43. You look hot, both in and out of your shirt.
44. I'm about to take a shower. Want to join me?
45. I'm thirsty, do you want to cum so I can quench my thirst?
46. I'm about to go to bed. How sleepy are you or do you want to join me for a little fellowship?
47. I've heard orgasms are the best prescription for relaxation. Wanna help me relax?
48. It must be illegal to look as sexy as you do when you wake up in the morning.
49. I was up all night thinking about a lot of things we could have been doing instead of sleeping.
50. When I think of you so many sweaty thoughts enter my head.
51. Something has been bothering me all day. Where did you learn to use your tongue like that?
52. What's your favorite color? I'm buying new underwear and thought to ask you.
53. Whenever I look at you, I feel so hot and begin to take off my dress.
54. I can't help it, I think about you every second of the day.
55. How covered up do you want me to be for our date tonight?
56. I've run out of ideas, what am I supposed to do when I can't stop thinking about you at work?
57. Hope been running through your mind the same way you've been running through mine?
58. If I were to grant you three bedroom wishes, what would they be?
59. I can think of a lot, but what is your favorite memory of us in bed?
60. Last night was amazing. Wanna recreate it? But this time around in the daytime.
61. I need to check my weight again. You've made me burn a lot of calories this past week.
62. Imagine the lines your tongue could be making on my body now instead of talking about work all day at the office.
63. Believe me, I taste as good as I look. Want to try it?
64. What if I told you I am naked right now?
65. What's the one thing you want me to do to you right now that could drive you crazy?
66. Have I told you that you look so sexy when you are on top of me?
67. I'm looking over a nice swimming pool right now. Do you want to create dirty memories in it?
68. The way your tongue makes me so weak on my knees should be a crime.
69. I can become your toy for the night if you want to play.
70. I love how spoilt you've made me.
71. There are certain positions I've been longing to try out. Wanna help me try it later today?
72. Can we spice things up a little? Would you ever want to be in a threesome?
73. I'm is very sure the neighbors had an earful last night because of the dirty things you made me scream.
74. I think I've found a new pastime with you, and it doesn't involve clothes.
75. I'm about to step out, I think I'm going to turn a lot of heads and make a lot of guys drool today. Wanna see what I'm wearing?
Conclusion
We all want to spice up our conversations every once in a while. Flirty texts for him will pierce through what he was thinking about and quickly switch it over to you. So whenever you want to spice things up or drive him wild, send him one of these and see him running back to you.